Virgin Galactic SpaceShipTwo Crash: Richard Branson Says Space Venture Will Not Stop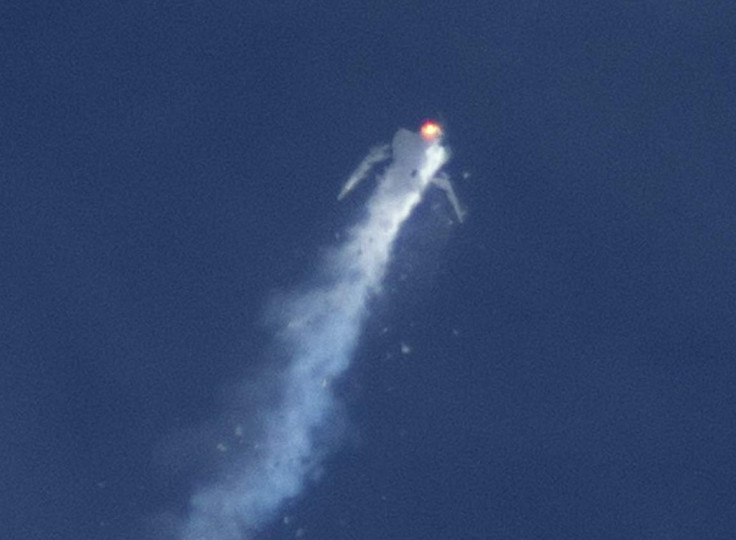 Richard Branson, the founder of Virgin Galactic, said that the fatal crash of his company's SpaceShipTwo rocket that killed one of the two pilots would not be a setback to his space tourism venture.
According to Branson, he was "shocked and saddened" by the accident, but insisted that he would "persevere" with his space travel mission. He also said that Virgin Galactic would co-operate fully with the authorities in the investigation, which is expected to be commenced by officials from the U.S. National Transportation Safety Board on Saturday, BBC News reported.
"This was the latest part of an extensive test flight program, and the 55th time SpaceShipTwo had flown... We've always known that the road to space is extremely difficult -- and that every new transportation system has to deal with bad days early in their history," Branson wrote in a blog post. Space is hard -- but worth it. We will persevere and move forward together.
George Whitesides, CEO of Virgin Galactic, also vowed to continue with the company's space tourism plans at a news conference in California on Friday.
"The future rests in many ways on hard days like this, but we believe we owe it to the team to understand this and to move forward. And that is what we'll do," Whitesides said.
The two-pilot SpaceShipTwo rocket crashed in Southern California's Mojave Desert during a test flight on Friday. The vehicle, designed by Scaled Composites, was 60 feet long with a wingspan of 27 feet. The craft could carry six passengers and two crew members.
Virgin Galactic had reportedly planned to launch commercial tourism flights with SpaceShipTwo by 2015. The enterprise had even attracted celebrity clients, including Katy Perry, Stephen Hawking and Tom Hanks, who have placed deposits on future flights. Branson also announced last month that nearly 800 people had signed up for the trips worth $250,000.
However, experts have said that Friday's accident could mean a three- to five-year delay for Virgin Galactic's space tourism plans as the company needs to identify the glitch and take necessary measures to ensure that it will not be repeated, Bloomberg reported.
© Copyright IBTimes 2023. All rights reserved.