Visa Says Bitcoin Isn't A Payment System, Won't Process Cryptocurrency Transactions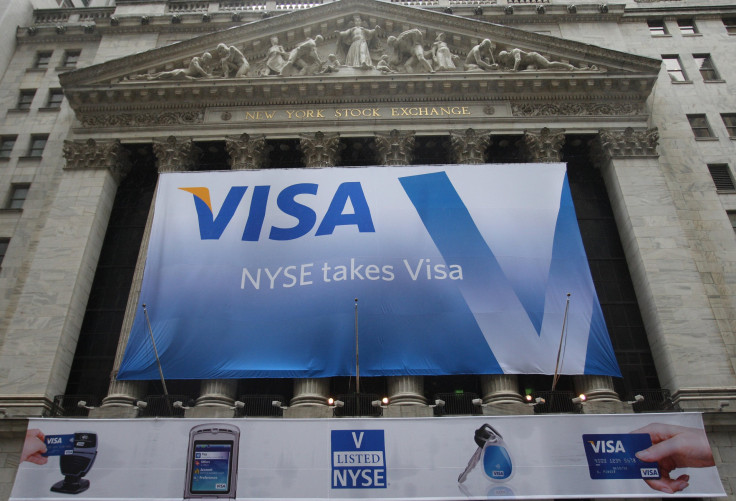 The world's most popular cryptocurrency at present, bitcoin, has found a new (even if expected) opponent in the world's largest credit card company, Visa. Alfred Kelly, the CEO of Visa, told CNBC in an interview Tuesday that the company would not process bitcoin transactions because he doesn't consider it a payment system.
"We at Visa won't process transactions that are cryptocurrency-based. We will only process fiat currency-based transactions," he said in the interview.
Fiat currencies refer to money issued by governments, such as the dollar or the euro. Bitcoin, which is created in a peer-to-peer system, is currently not regulated by governments but has been steadily growing in popularity, with legitimate businesses in some places starting to accept it as a form of payment.
The price of bitcoin shot up from under $1,000 to almost $20,000 in 2017, with the bulk of the gains coming from mid-November to mid-December. The high absolute value of a bitcoin, as well as the appreciation in it during most of 2017, has also made it into an investment asset for many people. PayPal cofounder Peter Thiel, whose venture fund recently invested millions of dollars in bitcoin, also referred to it as a reserve form of money, akin to gold.
After saying it wasn't a payment system, Kelly also compared bitcoin to a commodity, but not as favorably as Thiel.
"My take is that bitcoin is much more today a commodity that somebody could invest in; and honestly, somewhat of a speculative commodity," Kelly told CNBC.
Calling an investment in bitcoin somewhat speculative is an understatement. From its high of over $19,300 on Dec. 16, almost exactly a month ago, bitcoin had dropped under $9,500 during trade Wednesday. The volatility in the mostly unregulated world of cryptocurrencies is difficult to match (not that there would be a reason to want to match it).
A number of countries with large cryptocurrency markets — in terms of private exchanges and individuals who trade on them — have been considering regulation of the industry. These countries include the United States, China, South Korea, Japan and India, among others.
In the last two weeks, significant announcements about regulatory plans by China and South Korea hit bitcoin price hard. Given how much bitcoin currently dominates the cryptocurrency market, in terms of value, prices of other virtual currencies took a beating too.
Just after midnight, on Thursday morning, bitcoin was trading near the $11,200 level, according to prices compiled by Coindesk. Shares of Visa closed Wednesday trade 1.32 percent higher on the New York Stock Exchange.
© Copyright IBTimes 2023. All rights reserved.