Volkswagen Sees China's Smog Problem As An Electric Car Opportunity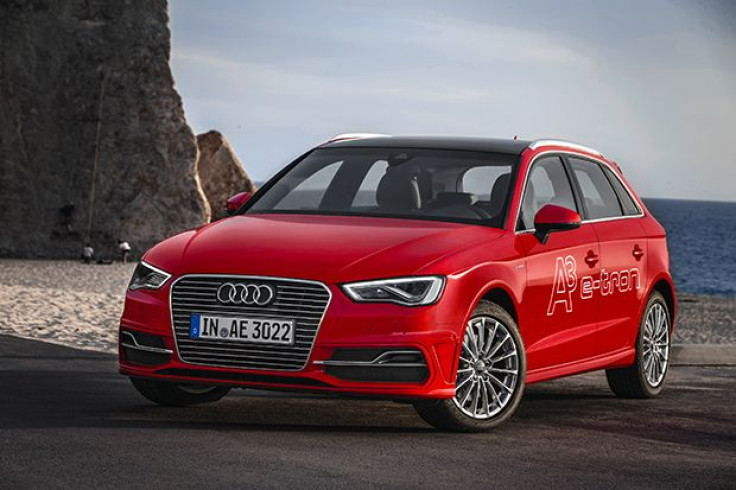 Volkswagen Group became the top foreign automaker in China last year, and now it wants to hold that same position in electric cars. The Wolfsburg, Germany, owner of Audi, Bentley and Porsche has upped the number of green cars it plans to sell in the world's largest car market from a previously announced 15 models to more than 20.
"In the near future, Volkswagen will be offering Chinese drivers over 20 NEVs [new energy vehicles], from small cars to large-sized SUVs, from plug-in hybrids to pure electric cars," Jochem Heizmann, head of Volkswagen Group China, told reporters in Shanghai on Tuesday.
Worldwide, the company has six electric vehicles, including the Audi e-Tron and Porsche Cayenne plug-in hybrid. Heizmann didn't provide a specific schedule for introducing other electric models.
Choking from air pollution, China has been trying for the past five years to encourage its city dwellers to embrace electric and plug-in-hybrid electric cars. The national and local governments offer sales tax exemptions and price reductions on license plates. And though government officials are encouraging consumers to buy electric cars from domestic makers like BYD and Chery, foreign companies are racing in to grab electric vehicle market share among wealthier consumers who prefer -- and can afford -- foreign brands over domestics ones.
Volkswagen Group is well positioned to take a slice of China's nascent green car market. Overall, China is the company's largest market. Sales topped 2.7 million cars in the first nine months of 2014, up 15 percent from the same period last year as buyers flocked to its locally manufactured Volkswagen, Audi and Skoda models. Volkswagen Group China has 14 subsidiaries in China. Its main auto manufacturing business if FAW-Volkswagen Company, which makes 10 Audi and Volkswagen models, including the Jetta, Golf and Audi Q5.
Like everywhere else, China's electric vehicle market is still tiny. Only about 42,000 fully electric vehicles have been sold there so far in 2014--in a market where 20 million new cars will be sold this year.
But if the Chinese government incentives work, battery-powered vehicle sales will soar in the coming decade. Shanghai recently waived the hefty $12,000 license plate fee for about 400 owners of Tesla Model S luxury electric sedans, Bloomberg reported on Thursday. The plates are free in Hangzhou and may be expanded to other smoggy, first-tier mainland cities.
Here are Volkswagen's current electric and plug-in hybrid electric vehicles. Plug-in hybrids (PHEVs) can travel short distances on electric power alone before switching to gasoline.
Volkswagen E-Up
EV Volkswagen e-Golf EV
Volkswagen Golf GTE PHEV
Passat PHEV
Audi A3 e-tron PHEV
Porsche Panamera S E-Hybrid PHEV
Porsche Cayenne PHEV
© Copyright IBTimes 2023. All rights reserved.
FOLLOW MORE IBT NEWS ON THE BELOW CHANNELS