Volt A 'Technology Masterpiece,' Not A Loss-Leader: Bob Lutz, Former GM Exec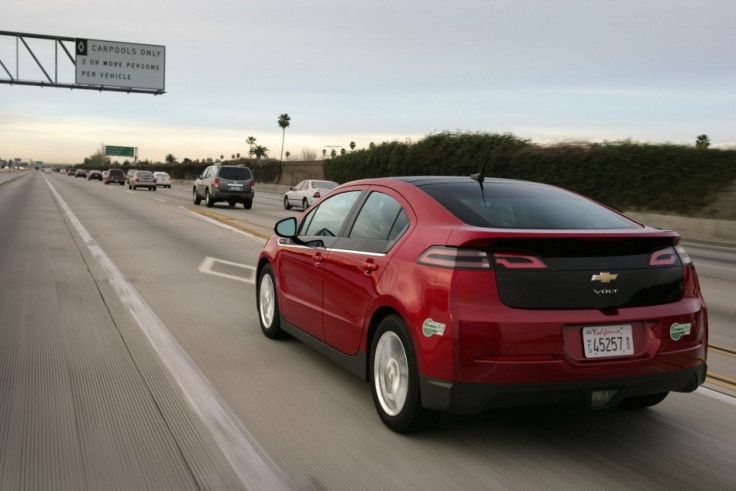 A former high-level General Motors Company (NYSE: GM) executive, Bob Lutz -- widely considered to be the godfather of the company's foray into electric vehicle production -- struck back Tuesday at the assertion the carmaker might be losing nearly $50,000 on each one of its signature Volt plug-in vehicles sold so far.
A day prior, an analytical article by Reuters claimed that "GM is still losing as much as $49,000 on each Volt it builds," and therefore would have been better off selling fewer cars.
In an article for Forbes magazine, 80-year-old Lutz, who retired from GM in 2010 as vice chairman of Global Product Development, wrote that the loss factoid was wrong on its face since "that's not how car business cost accounting works."
Lutz then goes on to explain the $49,000 figure was calculated by Reuters after dividing the total cost of the research and development expenditures and dividing them among all Volts sold so far. That arithmetical exercise can only places a final cost on Volts shipped, assuming no more are ever sold, that the technology developed can never be used for other models, and that the intellectual property created by GM as a result of its research is itself worthless, Lutz noted.
The math is "like saying that a real estate company that puts up a $10 million building and has rental income of $1 million the first year is "losing" $9 million, or several hundred thousand per renter," Lutz railed.
The Reuters article does seem to grasp that logic, acknowledging that "the loss per vehicle will shrink as more are built and sold," although that explanation itself is contradicted by the piece's bombastic introduction, which states the fact that the company having sold a record number of Volt sedans in August "probably isn't a good thing for the automaker's bottom line."
Lutz, who was once hailed by Newsweek as "the man who revived the electric car" for the way he pushed GM engineers to develop lithium-ion-based solutions for plug-in vehicle technology, has at least his reputation at stake in the success of the Volt, which he once described as his corporate swan song.
In the Forbes piece he describes the vehicle as "a first-generation technology masterpiece and the most-awarded car in automotive history."
Even if the car never makes a profit, Lutz continues, it's useful to consider "the profound halo effect the introduction of the Volt has had on GM's reputation as a leader in environmental automotive technology; it's priceless, and could never have been achieved without it."
GM disputes the Volt will be a loss-leader.
"It's true, we're not making money yet," GM Vice President of Global Product Programs Doug Parks said about the Volt in the hotly debated Reuters article. However, he noted the Volt "eventually will make money. As the volume comes up and we get into the Gen 2 car, we're going to turn (the losses) around."
Shares of General Motors Company traded up 17 cents, or 0.74 percent, to $23.15, during early-morning action Tuesday in the New York Stock Exchange
© Copyright IBTimes 2023. All rights reserved.