Volvo Vs. Geely: Where Swedish 'Lagom' Collides With 'Ostentatious' Chinese Tastes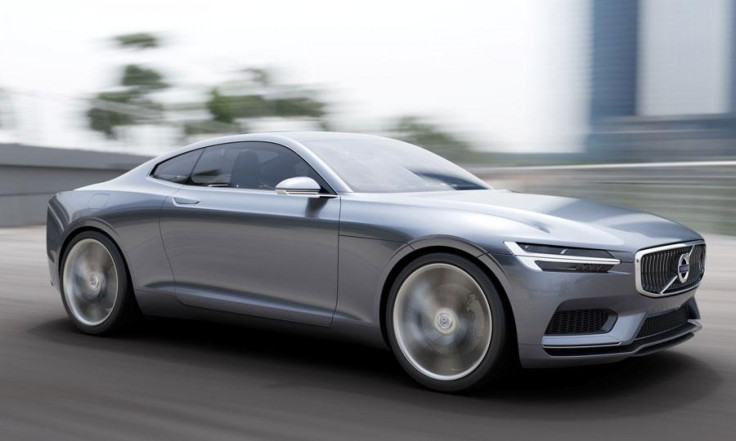 Lagom is a profoundly Swedish word that has no direct English translation. It could be described as "perfect-simple" or "just the right amount and no more."
The values described by the word are in part why the country has socialist leanings while still producing some of the world's best-known corporations, including retail giant IKEA, food packager Tetra Pak and Volvo. It also helped the country dodge the worst of the European sovereign debt crisis.
When it comes to Scandinavian sentiments, Volvo Car Corp. has lost a lot of its lagom over the past 14 years — ever since Ford Motor Co. (NYSE:F) bought the Göteborg-based auto company for $6.45 billion in a disastrous attempt to go global through foreign acquisitions.
And things haven't gotten any better for the beleaguered company.
While auto sales are rising across the board in the U.S., the world's second-largest auto market after China, Volvo sales are moving in the opposite direction, falling 5.7 percent in the first eight months of this year amid a consumer car-buying frenzy, according to Autodata Corp. The company is currently working to double global sales to 800,000 units by 2020. It sold a little more than 4,300 vehicles in China in the first eight months of the year.
It's been just over three years since Ford finalized the sale of Volvo to Zhejiang Geely Holding Group Co. Ltd., the Hangzou-based Chinese carmaker, and Volvo is still trying to unwind itself from Ford's past influences. In February it announced a new range of Scandinavian-developed engines and a new scalable platform.
But Volvo has a new master, Geely's billionaire CEO Li Shufu, who has his own ideas for the company. Namely, he is urging Volvo to go after Chinese consumers with deep pockets and garish tastes. "Volvo management says they [ostentatious Chinese consumers] are not our target customers. The problem is, there aren't many people in China today with good taste," an anonymous source close to Li told Reuters. "Mistresses love BMWs. Coal mine owners and property developers drive Mercedes. Those rich people like to show off."
While Li has said he embraced Volvo's efforts to upgrade its technology, there appear to be profound differences between the Geely chief and Volvo CEO Hakan Samuelsson: The former wants to go after a share of the Chinese luxury-car market by building Volvos to compete with BMW, Mercedes-Benz and Audi, while the latter would like to stick with developing less-blingy 4- and 6-cylinder cars. Samuelsson said at a press event in China in June that Volvo could never compete for customers attracted to V8 and V12 premium German sedans.
The two sides in this tug-of-war came to a truce when Samuelsson agreed to produce a stretched version of the S80 sedan to appeal to the preference for more space — many wealthy Chinese have drivers and like ample back seating.
Both executives are at the Frankfurt auto show right now showing off the Volvo Concept Coupe and Volvo's latest offerings. Afterwards, Li and Samuelsson are reportedly heading to Göteborg to discuss future Volvo cars. Volvo's head of product strategy, Lex Kerssemakers, will likely try to persuade Li to allow the company to continue to rebuild its image of practicality.
Whether Chinese command of Volvo is radically changing the company's direction or not, Ford already did a lot to take the "Swedish" out of Volvo — literally, in one case. In 2008, Ford replaced Volvo's Swedish CEO Fredrik Arp with Stephen Odell, a Briton, who is currently Ford's top executive in Europe. To this day Ford and Volvo vehicles share a lot of architecture. The European Focus RS got a 5-cylinder Volvo engine, while the Ford Taurus has been running on the S80 platform. Volvo's C30 hatchback probably wouldn't exist if not for Ford's small-car platform, which is also used in the Focus and Mazda 3.
But Volvo turned out to be the loser in this comingling of technology. Loyalists to Volvo – the Swedish Volvo – began noticing changes after 1998, such as significantly more electric gadgetry, higher maintenance costs and lower resale values.
Ford bought Volvo in 1999 for $6.45 billion and completed the sale of Volvo to Geely in August 2010 for $1.5 billion. The new scalable Volvo platform and its range of new engines is a push to unwind itself from dependence on Ford architecture.
But now as the company tries to reintegrate its own Scandinavian engineering into Volvo, it faces this new challenge under its Chinese master that seems to be pushing to remove a little more of that Swedish lagom from a company that was once the master of safety, modestly priced performance and understated design.
© Copyright IBTimes 2023. All rights reserved.