Walgreen profit down, says no Express Scripts deal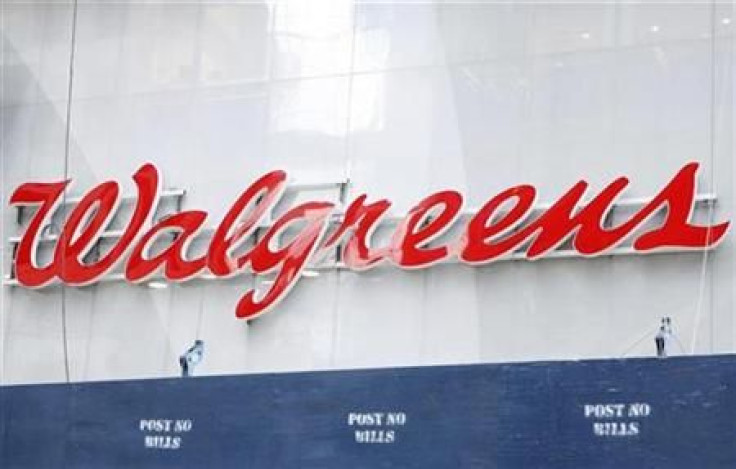 Walgreen Co posted a lower quarterly profit as the largest U.S. drugstore chain's margins were hurt by lower reimbursement rates for the prescriptions it fills, fewer flu shots and its spat with pharmacy benefits manager Express Scripts Inc .
Walgreen, which has more than 7,800 U.S. drugstores, reiterated that is does not plan to renew its contract with Express Scripts, which is set to expire on December 31, but Chief Executive Greg Wasson said the chain remains open to any fair and competitive offer.
If the contract does expire as planned, patients who fill Express Scripts prescriptions at Walgreens stores will have to go elsewhere, cutting into Walgreen's sales.
Walgreen estimated that it will have 97 percent to 99 percent of last year's prescription volume in fiscal 2012, assuming it does not resolve its impasse with Express Scripts.
Walgreen earned $554 million, or 63 cents per share, in the fiscal first quarter that ended on November 30, compared with a profit of $580 million, or 62 cents per share, a year earlier.
(Reporting By Phil Wahba in New York and Jessica Wohl in Chicago; Editing by Maureen Bavdek)
© Copyright Thomson Reuters 2023. All rights reserved.