War In Afghanistan: Kabul Calls For Additional US Troops To Combat Taliban, ISIS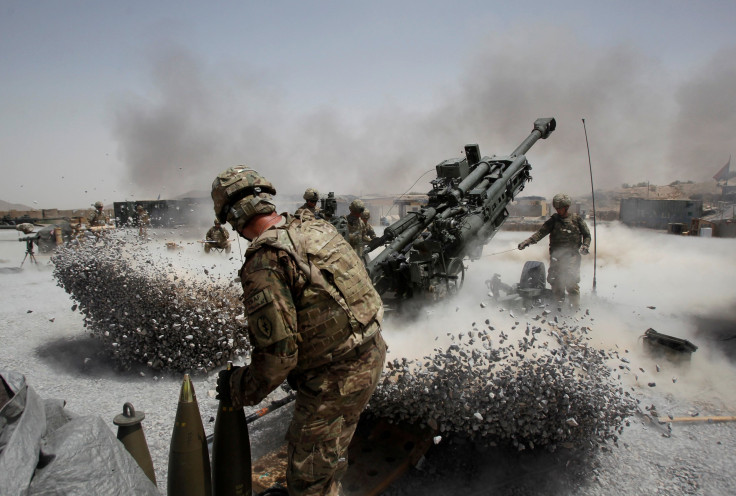 Afghanistan called for an increased presence of U.S. troops in the country to help the government tackle security threats posed by the Taliban and the Islamic State group (ISIS). Afghan Foreign Minister Salahuddin Rabbani said Tuesday additional forces will help combat "military shortfalls."
Currently, there are about 13,300 foreign troops stationed in Afghanistan, of whom 8,400 are from the U.S. Last month, the commander of the U.S.-led military forces in Afghanistan, Gen. John W. Nicholson, said there was a requirement of "a few thousand" additional troops in the country to train the Afghan soldiers.
Read: Most Dangerous Countries In The World For American Tourists To Travel To
The forces also conduct counterterrorism operations against insurgents in the country that has entered its 16th year of war. A recent deadly attack launched by ISIS with the Taliban on a military hospital in Kabul left almost 50 people dead, raising concerns regarding the country's training, capabilities on ground and air, and reconnaissance as well as intelligence support, the foreign minister said.
"We stand confident that the new U.S. administration under President Trump will remain strategically engaged and continue its support," Rabbani said, during his appearance at the Washington D.C.-based think tank Atlantic Council, according to Military Times. Rabbani was talking about his county's foreign policy priorities and what the recent U.S. presidential election meant for them.
He said Nicholson's call for additional troops was "an appropriate decision considering the prevailing security challenges still facing us."
Afghanistan's top diplomat also said that Russia was planning to hold a 12-nation conference on the situation in Afghanistan, for which the U.S. had also been invited. It would be a follow-up to the six-nation talks — involving China, Pakistan, Afghanistan, Russia, India and Iran — that were held in February.
The State Department said that while it was aware of the conference, no decision had been taken on whether the country will be participating, Fox News reported.
© Copyright IBTimes 2023. All rights reserved.