War In Europe? EU Creates European Army Military Training Headquarters Rivaling NATO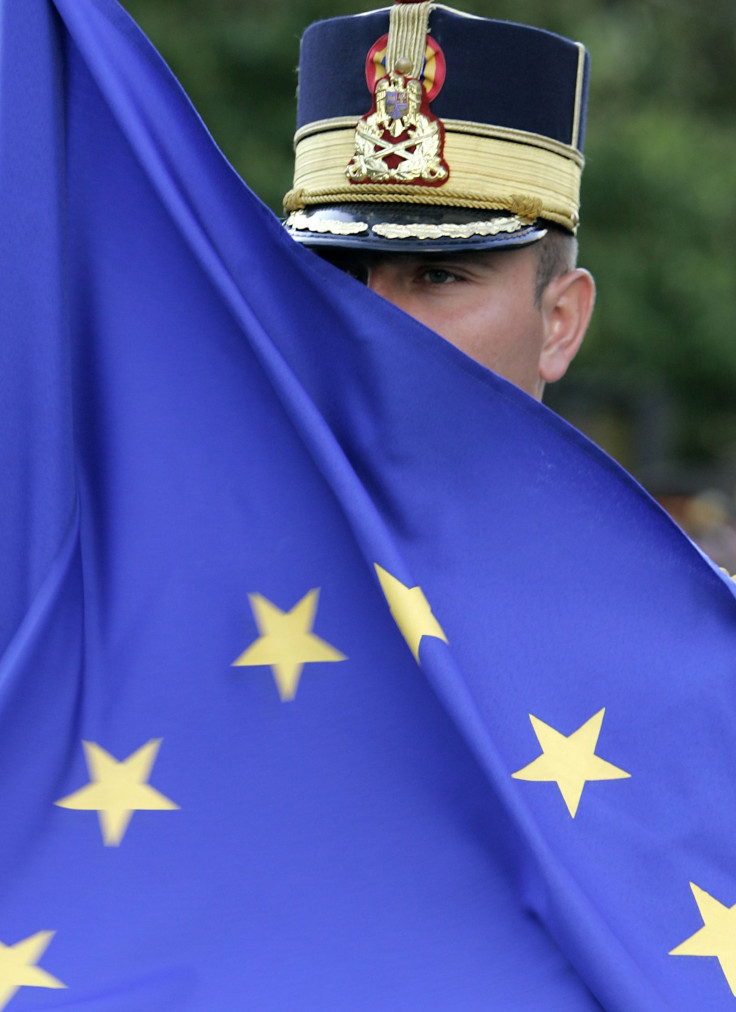 Defense ministers of European Union countries announced the creation of a headquarters for military training operations Monday, raising the probability that a European army could emerge to rival NATO. The proposal is considered a response to President Donald Trump's call for the U.S. to limit its
military assistance to NATO.
The Military Planning and Conduct Capability office will be located adjacent to the European Union headquarters in Brussels, and have a primary staff of 30 employees. Its first task will be to streamline anti-terrorist efforts in the Democratic Republic of Congo, Mali and Somalia.
France and Germany and Italy support the military training headquarters, citing growing domestic terrorist attacks that have occurred at the hands of foreign nationals in recent years, the New York Times reported Monday. Ursula von der Leyen, Germany's defense minister, said the military training headquarters was "long overdue."
But Michael Fallon, the British defense minister, said his country preferred for European Union members to "cooperate more closely with NATO to avoid unnecessary duplication and structures."
Trump has routinely criticized European NATO members for not allocating enough resources to fight terrorism on its own soil, citing their failure to uphold the NATO mandate requiring member countries to spend 2 percent of GDP on military matters. Trump's Defense Chief James Mattis told European NATO members on Feb. 15 that the alliance was a "fundamental bedrock for the U.S. and all the transatlantic community" but that Washington would "moderate its commitment" to the alliance if members didn't increase their spending on defense, CNN reported.
All European Union member nations are also part of NATO except for Austria, Cyprus, Finland, Ireland, Malta and Sweden. Countries that are in NATO but not part of the European Union include Albania, Iceland, Norway, Turkey, Canada and the U.S.
© Copyright IBTimes 2023. All rights reserved.