War In Europe: Finland Wants Putin And Trump To Meet Amid Various Allegations Over Russian Misconduct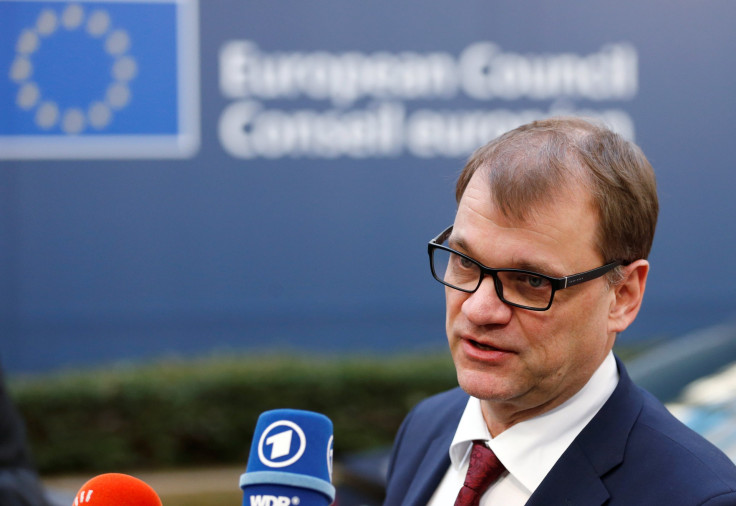 With questions swirling about the United States' relationship with Russia, Finland has offered to organize the first meeting between U.S. President Donald Trump and Russian President Vladimir Putin. Putin is ready to meet Trump, said Kremlin spokesperson Dmitry Peskov over the weekend.
"We are ready to organize this meeting at the Arctic Council summit if the political situation is conducive to it," Finnish Prime Minister Juha Sipila said Monday. Finland took over as the chair of the Arctic Council in May last year. The Council is an intergovernmental organization between Nordic countries, Russia, the U.S. and Canada. This is Finland's second time to suggest a meeting between the two world leaders after Finnish officials originally offered to organize a meeting in December.
Historically, Finland has remained militarily neutral since World War II. But in the past year, with tensions between western European countries and Russia tightening, Finland's role on the world stage has been in flux. Finland and Sweden joined leaders of the North Atlantic Treaty Organization last summer for a summit in Poland, but neither country has made moves to join NATO. Putin suggested the Kremlin might retaliate and move Russian troops closer to Finland if the Nordic country decided to join.
In October, Finland and the U.S. signed a deal that pledged closer bonds of defense between the two countries through joint research in cyberdefense, information exchange and other military ties. But Finland also thawed its trade relationship with Russia after the Finnish-Russian Trade Commission met in November for the first time in over two years. Finland had stopped contact with the commission after Russia annexed Crimea from Ukraine in 2014. At the November meeting, the two countries decided to work together to find oil and gas near their shared border.
Trump's predecessor, President Barack Obama, had a frigid relationship with Putin -- a relationship that became even icier after his White House alleged Russia had interfered with the U.S. presidential elections through hacking. The two leaders reportedly had a couple of brief but blunt meetings at the end of Obama's presidency.
Trump, however, has praised Putin despite the allegations of Russian hacking. Trump's attitude toward Russia, which is divergent from U.S. presidents for the better part of the past century, has baffled many diplomats and has made the future of U.S.-Russia relations uncertain.
© Copyright IBTimes 2023. All rights reserved.