War exit, missile shield key as NATO summit starts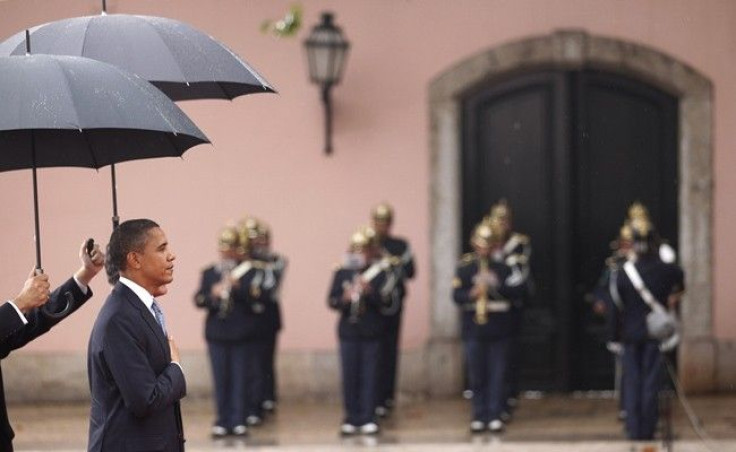 Coordination on exiting the Aghanistan war, a missile shield system over Europe to protect against Iranian threats, and forging closer ties with Russia will be on the agenda for the NATO summit in Portugal over the next two days.
The North Atlantic Treaty Organization (NATO) political and military alliance of 28 countries is holding its holding a summit in Lisbon on Friday and Saturday. Also set to attend are leaders from more than 20 other more non-NATO countries, as well as representatives from organizations such as the United Nations and the World Bank.
The United States, European nations and other military allies are set to continue coordinating how to hand over responsibility to Afghanistan for the war against Al-Qaeda over the next four years.
President Barack Obama, who arrived in Portugal on Friday morning, spelled out his agenda for the meeting in an op-ed published today.
In Lisbon, we will align our approach so that we can begin a transition to Afghan responsibility early next year, and adopt President Hamid Karzai's goal of Afghan forces taking the lead for security across Afghanistan by the end of 2014, he wrote in the International Herald Tribune.
The summit will also mark a time to renew the NATO alliance with a new Strategic Concept that will be implemented over the next 10 years. The alliance was created in 1949 to counter the Soviet Union and provide a united front for North American and Western Europe during the Cold War era.
We are gathering here in Lisbon this weekend to discuss how to deal with the security challenges of the 21st century, said NATO Secretary General Anders Fogh Rasmussen ahead of the meetings today.
The list of military needs to be agreed on include helicopter transport, medical support and countering road-side bombs. Others will include increasing collective security against cyber attacks.
I also expect that the Summit will agree that NATO develop the capability to defend Europe against attack, he Forgh Rasmussen said.
On the agenda will be a plan to deploy missile defense systems in Europe over the next ten years to block missile threats from Iran. Over the past year, the U.S. has focused on intelligence reports showing that short and medium range ballistic missile technology in Iran is developing more rapidly than previously projected.
[I]t forms the foundation of greater collaboration - with a role for all allies, protection for all allies, and an opportunity for cooperation with Russia, which is also threatened by ballistic missiles, Obama said.
NATO is welcoming Russian president Dmitry Medvedev because the time has now come for a fresh start in relations between the NATO nations and Russia, Fogh Rasmussen said.
Over the past year, the United States and Russia have agreed to a new nuclear treaty to lower nuclear arsenals, although each nation's destructive capabilities will remain undiminished.
In Lisbon we can make it clear that NATO sees Russia as a partner, not an adversary, Obama said.
© Copyright IBTimes 2023. All rights reserved.