War With Iran? Tehran Vows To Destroy US Military Base And Israel If President Trump 'Makes A Mistake'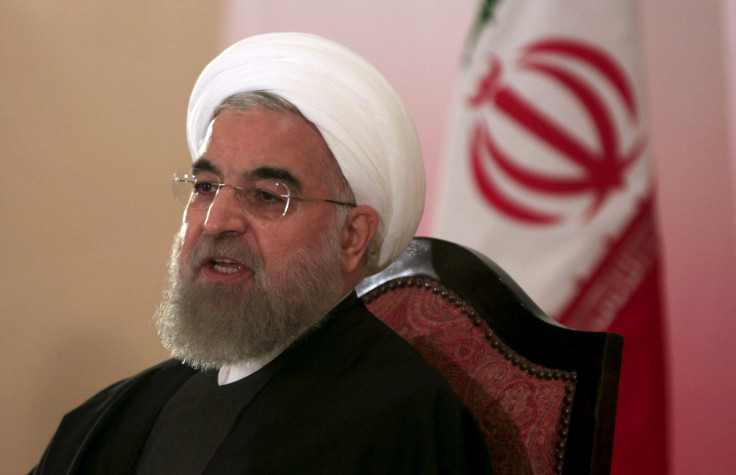 A senior Iranian government official said Saturday Tehran was prepared to attack Tel Aviv and destroy a U.S. military base in Bahrain if the Trump White House ordered a military strike against Iran. Mojtaba Zonour, a member of Iran's National Security and Foreign Policy Commission and a former Islamic Revolution Guards Corps official, said Iran could bomb use Iranian missiles to bomb Tel Aviv in under seven minutes, the semi-official Fars News Agency reported.
Zonour also said Tehran would "raze to the ground" a U.S. military base in Bahrain "if the enemy makes a mistake." "And only seven minutes is needed for the Iranian missile to hit Tel Aviv," he added.
Zonour was speaking during a Revolutionary Guard military exercise involving missile and radar systems held in Semnan province in northern Iran. His remarks came a day after President Donald Trump's administration imposed sanctions targeting two dozen people in Iran as retribution for a recent missile test. The sanctions also affect companies from the Persian Gulf to China.
Iran tested the medium range missile a week ago in violation of a United Nations Security Council resolution banning missiles that could carry a nuclear device. Iran said the test was not a breach of the 2015 U.N. resolution.
Gen. Amir Ali Hajizadeh, chief of the Guard's airspace division, also warned the U.S. over the weekend to back off. "If the enemy makes a mistake, our roaring missiles will come down on them," he said, according to state media reports. Hajizadeh said Washington's response to recent Iranian missile tests was "a pretext to show their animosity towards us; we are making round-the-clock efforts to defend our country's security and if the enemy dares to make any mistake our roaring missiles will land on them."
House Speaker Paul Ryan said Sunday the nuclear deal former President Barack Obama brokered with Iran would likely remain in place despite Trump's promises to void it.
"A lot of that toothpaste is already out of the tube. I never supported the deal in the first place. I thought it was a huge mistake, but the multilateral sanctions are done," Ryan said on NBC's "Meet the Press." "I don't think you're going to go back and reconstitute the multilateral sanctions that were put in place."
Trump detailed his opposition to the Iran deal in an interview with Fox News Channel's Bill O'Reilly Sunday during the Super Bowl pre-game program. He called the pact "the worst deal I've ever seen."
"I think it's a shame that we had a deal like that, that we had to sign a deal like that. If you're going to do it, make a good deal … we have nothing to show for it," Trump said.
© Copyright IBTimes 2023. All rights reserved.