Warming Arctic Could Be Responsible For Fewer Extremely Cold Winter Days In US And UK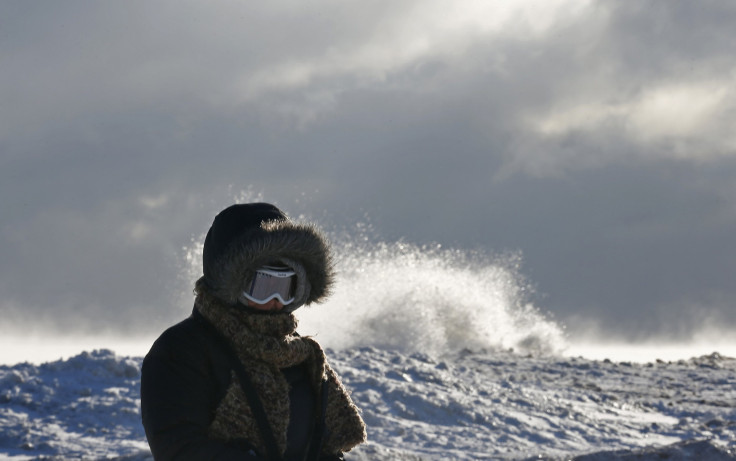 Climate change and a warming Arctic could lead to fewer days of extreme cold like the ones witnessed in the U.S. last winter when temperatures dropped to as low as -35 degrees Fahrenheit in parts of the country, a new study has showed.
Scientists previously linked the Arctic amplification phenomenon, which refers to the faster rate of warming in the Arctic compared to places farther south, to the increased number of days of severe cold over Europe and North America in recent years. However, the latest study reveals that the warming Arctic has actually reduced the risk of extremely cold weather across the Northern Hemisphere.
"Autumn and winter days are becoming warmer on average, and less variable from day-to-day. Both factors reduce the chance of extremely cold days," James Screen, a climate researcher at the University of Exeter in the UK, said in a statement.
According to the researchers, the connection between Arctic amplification and extreme weather conditions came to light when severe winter weather conditions affected major areas of the U.S. in January. However, the study, published in the journal Nature Climate Change, on Sunday, challenges growing fears among people that some parts of Europe and North America will face even more extreme winter days over the next 100 years.
As part of the study, Screen and his team reportedly examined climate change reports extensively to demonstrate that the inconsistency of autumn and winter temperatures over the mid-to-high latitude Northern Hemisphere has been significantly reduced in the last few decades.
"Cold days tend to occur when the wind is blowing from the north, bringing Arctic air south into the mid-latitudes. Because the Arctic air is warming so rapidly these cold days are now less cold than they were in the past," Screen said, adding that these changes will continue to occur in the future.
© Copyright IBTimes 2023. All rights reserved.