Obama Says Carbon Plan Gives US Leverage In Global Climate Fight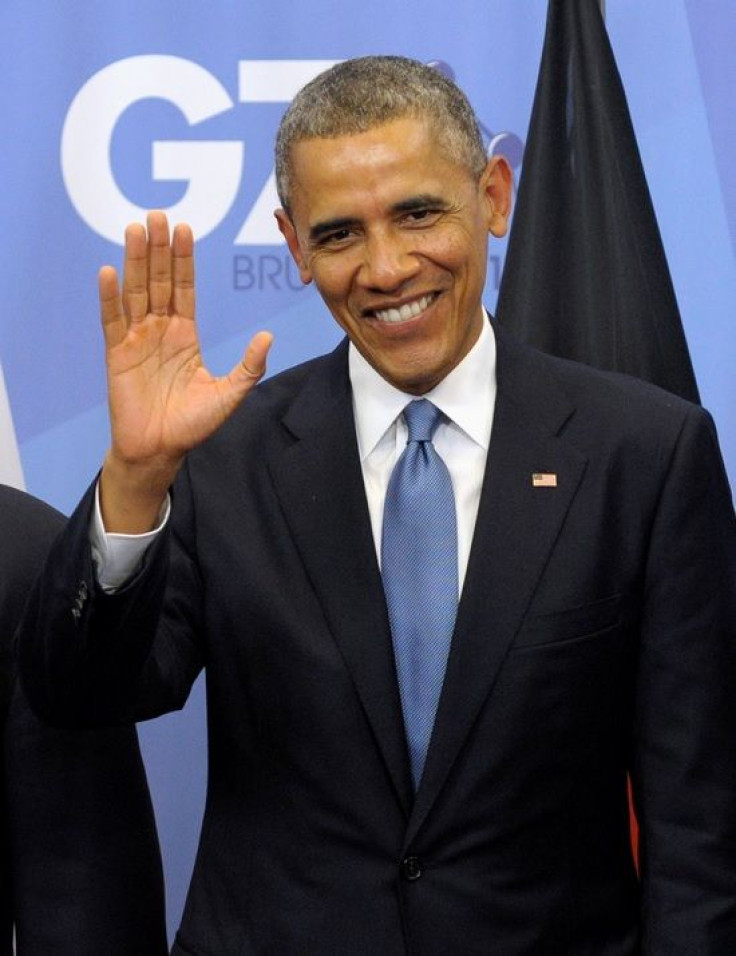 The Obama administration says its new proposal to curb greenhouse gas emissions could give it leverage to convince other major polluters like China and India to follow suit.
At the G-7 summit in Brussels on Thursday, President Obama briefed the other heads of state on the Environmental Protection Agency's plan that was unveiled earlier this week. "I made it clear that the United States will continue to do our part" in the fight against climate change, Obama said yesterday at a press conference.
Attempts to reach a long-stalled global agreement for reducing emissions have been stymied as developed nations like the United States spar with industrializing countries, led by China, over which country should take the most aggressive climate actions. China and the United States are the world's biggest and second-biggest emitters of greenhouse gases, respectively. Climate observers are hopeful that Obama's latest proposal can make progress after decades of gridlock.
"We do feel there is some [global] momentum on the climate change issue, given again our clear road map for reducing our emissions," Deputy National Security Adviser Ben Rhodes said aboard Air Force One, National Journal reported. The EPA's plan "put us in a strong position, together with G-7 countries, to work with nations like China and India … and articulate how they're going to reach their emissions-reduction target as well."
At the summit, the leaders of the world's largest developed economies called for a global climate agreement in 2015 that is "ambitious and reflects changing global circumstances," according to the White House.
© Copyright IBTimes 2023. All rights reserved.