Warming US-Cuba Ties Will Boost Exchange Of Arts, Culture Between Countries, Artists Say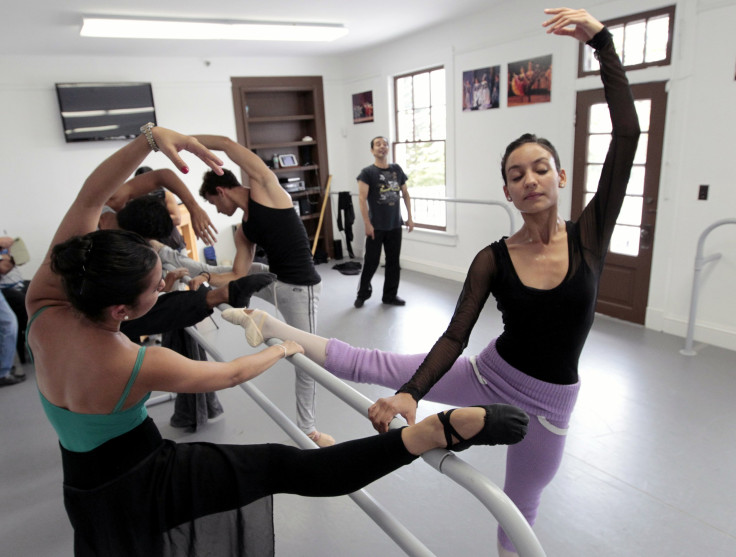 Pedro Vidal spends his days in South Florida helping visiting Cuban rappers, poets and artists to hone their skills and showcase their work. But now that the United States is re-establishing ties with Cuba, Vidal says he's planning to meet more artists on their own island.
"We're not able to go to Cuba at this time … but that's where the work needs to get done. It's a lot harder to do it from here," said Vidal, the president of the Cuban Soul Foundation in Miami, which has hosted more than 40 dissident Cuban artists in the last three years. The organization offers professional training for artists, such as musicians who want to run recording studios in Cuba or painters with dreams of opening a gallery.
"With these [diplomatic] changes, I only foresee that type of work becoming easier. We need to do more of it," he said.
President Barack Obama in a historic announcement said Washington would ease certain restrictions on travel, remittances and exports to Cuba as part of a gradual effort to end U.S. hostilities toward Havana. Vidal and other art world professionals agreed the diplomatic ties will boost the flow of artwork, performances and cultural programming between the nations and boost various types of artistic trades already taking place.
In recent years, Washington and Havana have made it easier for some artists to work and perform in both countries.
Cuban artists have been allowed to travel abroad since 1990, but could only exhibit their works on U.S. soil as of a few years ago. In 2011, the Obama administration started allowing Cubans to visit frequently and stay longer by issuing nonimmigrant visas for five year periods, up from six months. Then, in 2013, the Cuban government made it easier for all Cuban citizens to travel abroad, removing exit visa requirements and allowing travelers to stay away for two years, up from a previous limit of 11 months.
U.S. painters, musicians and writers since 2011 have been able to obtain special educational and cultural licenses for travel to Cuba, though the permits expire at the end of each year and require hefty government paperwork. Obama's latest loosening of U.S.-Cuban relations will open up additional travel categories, enabling more Americans to visit the island.
"We've seen an increase in cultural exchanges in the last four to five years, and I think this will only assist in that kind of relationship," said Carlos Pomarez, executive director of the Cuban Artists Fund in New York. "How things are going to change exactly remains to be seen. But we're optimistic."
Jorge Daniel Veneciano, executive director of El Museo del Barrio, a leading Latino cultural institution in New York, said the diplomatic changes will smooth some of the logistical headaches that arise when coordinating U.S. exhibitions of contemporary Cuban artists. Speaking to
the New York Observer
, he predicted more partnerships between American and Cuban institutions. "This will facilitate programmatic exchanges and future exhibitions with museums and cultural institutions in Cuba going forward," he told the newspaper.
Michelle Wojcik, who runs Galería Cubana in Boston and Provincetown, Massachusetts, said Obama's policy changes will make it easier to pay for Cuban artwork. Wojcik imports pieces directly from Cuban artists but usually has to pay painters and photographers in large chunks of cash when they visit the U.S., or send the money through friends who travel between the countries. "One of the biggest challenges we have is banking," she said.
Obama's plan facilitates authorized U.S. payments to the island, which would allow Wojcik to wire money directly and in a timely manner. However, it won't fix another key hurdle: Many Cubans don't have bank accounts with which to receive the money transfers.
She said she hoped a melting of tensions between the countries will make it easier for Cuban artists to live and work on the island. Cuban shops often don't stock the canvas, paper and paint that artists need to create their pieces, so people frequently load up on materials when they travel abroad. If Cuba expands Internet access to its citizens, as President Raul Castro has indicated could happen, "I am certain it will change the content of [artists'] work," Wojcik said. She noted that Cubans currently do not have full web access in their homes, and she said Cuban artists only use email addresses given out by their unions. "It could reshape accessibility to individual artists," she said.*
*Update 12/19/14: The final paragraph of the story has been updated to clarify the situation of Cuban artists in Cuba.
© Copyright IBTimes 2023. All rights reserved.
FOLLOW MORE IBT NEWS ON THE BELOW CHANNELS