Warriors vs. Blazers: Curry's 37 Points Wins Game 2, Seth Receives Praise
Stephen Curry has taken his game to the next level in the Western Conference finals against the Portland Trail Blazers and had another 30+ points night as the Golden State Warriors secured a come-from-behind 114-111 victory in Game 2. He ended the night with 37 points, 8 assists and 8 rebounds.
The Warriors were trailing by 15 points at half-time after being outscored 34-21 by the Trail Blazers in the second quarter, but the "Splash Brothers" – Curry and Klay Thompson – stepped up their game in the third as they combined for 24 points to erase the deficit and go into the final quarter on level terms.
Damian Lillard and Seth Curry brought the Trail Blazers back into game-winning contention in the fourth and led by as many as eight points with just over four minutes to go. But a 10-0 run from the Warriors in two-and-a-half minutes saw the deficit turned into a two-point lead, which they converted into three points in the final seconds before Andre Iguodala came up with a game-winning steal from Lillard, who had the ball with just over five seconds remaining.
Steve Kerr admitted in his post-game press conference that they stole the game after having been outplayed by the Trail Blazers, saying: "I thought they outplayed us for majority of the night but we brought enough competitive fire in the second half to overcome their great play. We have been here before and I think our experience helped us. We have done this a few times but we stole it for sure, they out played us."
Curry was the star of the night for the Warriors but he was ably helped by Thompson and Draymond Green, who had one of his best games this post-season. He finished the night with 16 points, 10 rebounds, 7 assists and 5 blocks to ensure the team take a 2-0 lead when they travel to Portland for Game 3 and 4.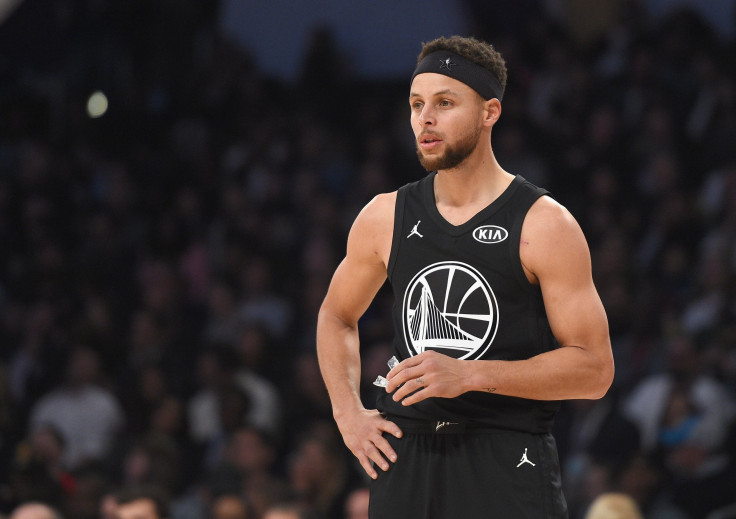 The younger Curry, Seth, also had a good game for the Trail Blazers coming off the bench for 16 points with 4 three-pointers including one with just over a minute to go. He also had four steals and surprisingly all of them came going up against his older brother and he also shot a couple of three pointers over his brother.
The Warriors point guard said the film clip of Seth stealing the ball from him and getting a three-pointer over his head will be at home and admits that it was like playing back at home in Charlotte when they were younger. Curry also believes his parents are blessed even though they are having to support both their sons going against each other to make the NBA playoffs.
© Copyright IBTimes 2023. All rights reserved.