Was Dirk Nowitzki leaving the court early a lack of class?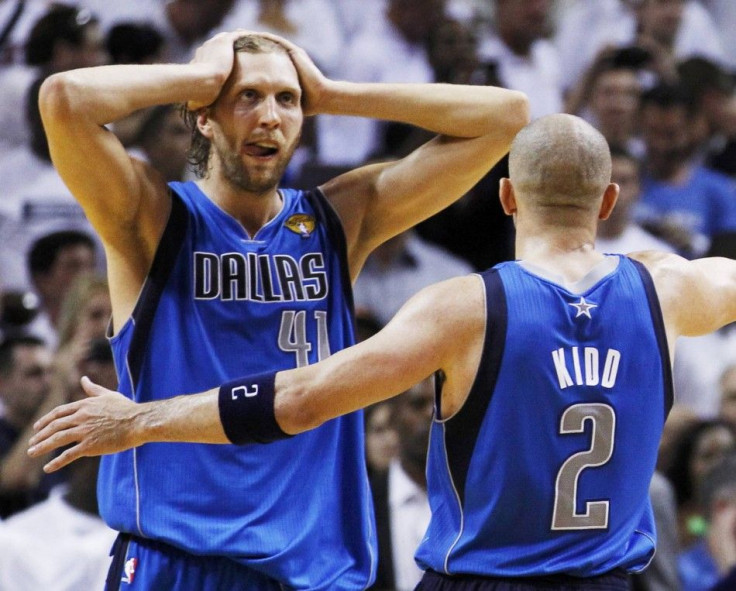 Dirk Nowitzki, the Dallas Mavericks star forward and winner of the NBA finals MVP, left the court early with seconds remaining on the game clock in the final game of the NBA finals against the Miami Heat.
The game was already decided however players will typically stay behind to shake hands with each other and coaches.
Cameras for ABC caught the scene and broadcasters, perhaps stunned at the scene, did not say a word about the moment at first but then mentioned the emotion of the moment.
Viewers perhaps construed a lack of class on Nowitzki's part who didn't stay on the court to shake hands with the Miami Heat players and coaches.
Nowitzki later appeared on stage for the presentation of the trophy and also won the NBA finals MVP for his performance throughout the series.
Nowitzki battled throughout difficulties throughout the series included an illness in Game 4 and a subsequent mocking by Heat star Lebron James and Dwyane Wade which he called childish.
Perhaps this off court drama contributed to Nowitzki's decision in leaving the court early.
Was it a lack of class? Or was Nowitzki simply gathering his emotions after a hard-fought win?
Edit: This article was re-posted, please click here for current article.
© Copyright IBTimes 2023. All rights reserved.