Was Your iPhone X Built Illegally By Teens Working Overtime At Foxconn?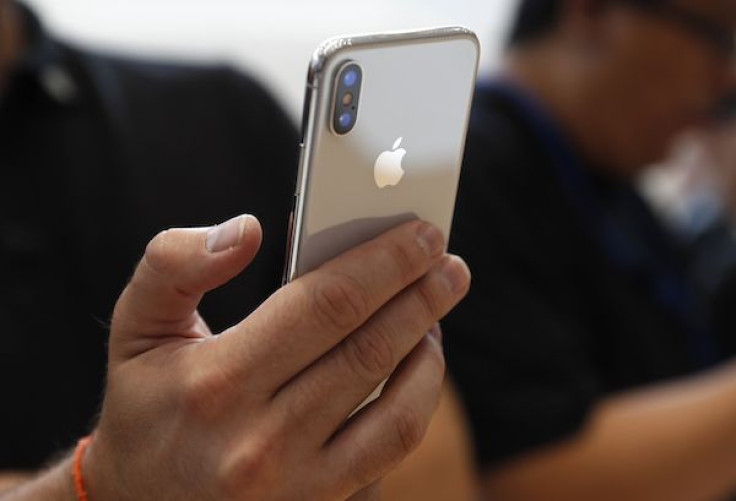 Apple and its supplier Foxconn allegedly employed teenaged Chinese students to assemble the iPhone X for up to 11 hours a day, according to a report Tuesday by the Financial Times.
The revelation comes after numerous reports pointed to production issues causing delays for the iPhone X. Apple released the newest iPhone on Nov. 3 and has been ramping up production of the device to meet consumers' demands this holiday season.
Six high school students, ranging from ages 17 to 19, said they worked 11-hour days to assemble the iPhone X at a factory in Zhengzhou, China, according to the report. The long hours are considered illegal overtime for student interns in China.
The students that spoke out were part of a group of 3,000 from the Zhengzhou Urban Rail Transit School. They were sent to work at the factory run by Foxconn Technology Group, an Apple supplier, in September. The students were reportedly told that their three-month time at the facility was required "work experience" that was needed for them to graduate.
"We are being forced by our school to work here," an 18-year-old student who assembled up to 1,200 iPhone X cameras per day told the Financial Times. "The work has nothing to do with our studies."
Apple admitted it found "instances of student interns working overtime at a supplier facility in China", and said "we've confirmed the students worked voluntarily, were compensated and provided benefits, but they should not have been allowed to work overtime," according to the report. While Apple has a 60-hour workweek limit for suppliers, with at least one rest day every week, the students were supposed to have a 40-hour cap.
Meanwhile, Foxconn said that "all work was voluntary and compensated appropriately, [but] the interns did work overtime in violation of our policy," which prohibits student interns from working more than 40 hours a week.
Apple and Foxconn said they were taking remedial action.
The supplier said the internship program was "carried out in co-operation with local governments and a number of vocational schools in China." The facility usually hires students annually for the months before iPhone launches and during the holidays. The additional students boost the factory's employee numbers from 100,000 to 300,000, building up to 200,000 iPhones a day. However, with the launch of the iPhone X, there was bigger need for seasonal employees.
Apple released three iPhones this year, the iPhone 8, iPhone Plus and the iPhone X. The smartphone comes with a TrueDepth camera system that supports the iPhone X's main feature, the Face ID, as well as Animoji. The 64GB iPhone X version is priced at $999, while the 256GB model has a $1,149 starting price. With the release of the iPhone X, Apple is predicting a strong holiday season. The company said a few weeks ago during its latest earnings call that it expects the fiscal 2018 first quarter to be its biggest quarter yet.
This isn't the first time Apple is under fire over labor. In 2012, another report by the New York Times also detailed poor work conditions at factories overseas, which included explosions at the facilities that make iPhones and iPads. At the time Apple CEO Tim Cook said in an internal note: "We will continue to dig deeper, and we will undoubtedly find more issues. What we will not do — and never have done — is stand still or turn a blind eye to problems in our supply chain. On this you have my word."
In 2014, a BBC documentary showed poor work conditions in a Pegatron factory near Shanghai. At the time Cook and senior vice president of operations Jeff Williams said in an internal email they were "deeply offended by the suggestion that Apple would break a promise to the workers in our supply chain or mislead our customers in any way."
© Copyright IBTimes 2023. All rights reserved.