Washed Up Giant Object On Australian Beach 'Most Likely' Part Of Indian Rocket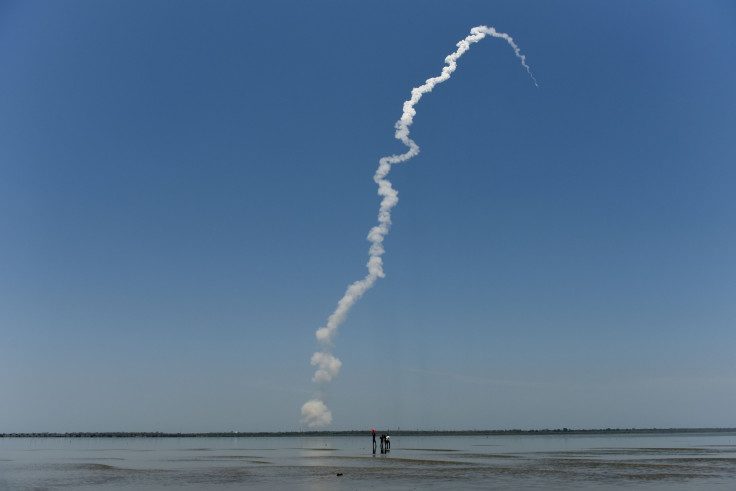 KEY POINTS
The giant metal dome washed up on the shore of Green Head beach about 150 miles away from the Perth in July
The Australian Space Agency said it is "most likely" debris from one of India's Polar Satellite Launch Vehicles
Experts say the debris offers a unique research opportunity as it is rare for objects of the rocket's size to make landfall
A mysterious object found on the shore of an Australian beach is believed to be debris from an Indian rocket.
Speculations were made about the giant metal dome that washed up in July on the shore of Green Head beach, which is about 150 miles away from Perth, the capital of Western Australia.
Officials determined that the massive object was not a threat to the public before experts began working on establishing its origin.
The Australian Space Agency (ASA) later concluded the object was "most likely debris from an expended third-stage" of one of India's Polar Satellite Launch Vehicles (PSLV).
A spokesperson for India's space agency confirmed to BBC the object was part of a PSLV operated by the Indian Space Research Organization (ISRO). A source also told the outlet the future of the debris would be handled by Australia.
It is common for countries to plan their launch in such a way that the launch debris would fall into the ocean so that people and property are unharmed.
"The part we have is mostly the fuel containment vessel," Flinders University Associate Professor Alice Gorman said about the debris that washed up on Green Head beach. "The third stage [of the rocket] ignites, burns until that fuel is gone and the fourth stage is the one that actually gets into Earth orbit."
"Statistically speaking, it's probably a bit of a miracle that we have had so few collisions with people or animals or property on land," she continued.
Gorman noted they were working with the ISRO to determine the next steps in handling the debris.
Countries are expected to return any "foreign" space objects discovered on their territory to their owners or makers, as per the UN Office for Outer Space Affairs.
"The ISRO might decide to send a team out to Australia to look at the location and look at the actual rocket itself ... or they may decide to actually leave it in Australia," Gorman said.
"India is responsible under the United Nations' space treaties for any damage or costs associated with space debris that comes down, but it owns it and can decide what happens to it," Gorman added. "It could be that the cost of [leaving it in Australia] is less than the cost of shipping or investigating."
Western Australia has already shown a willingness to keep the object.
The debris also makes way for a unique research opportunity because it is rare for objects of the rocket's size to make landfall, Gorman said.
© Copyright IBTimes 2023. All rights reserved.