Washington DC Metro Closing For Six Months? District Might Shut Down Whole Rail Lines For Extended Maintenance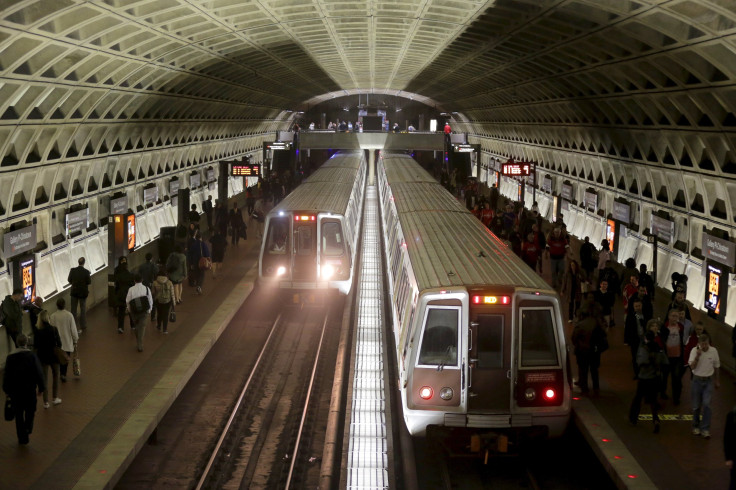 Top officials of the Washington Metropolitan Area Transit Authority (Metro) said Wednesday they may need to shut down entire rail lines for as long as six months to perform maintenance, the Washington Post reported. The announcement came just a couple of weeks after Metro CEO and General Manager Paul Wiedefeld closed the whole system to conduct an emergency safety inspection March 16.
Wiedefeld and Metro Board Chair Jack Evans warned riders about the potential future closures at a meeting of local leaders. The two officials emphasized the breath and depth of Metro's problems and said the system has a "dire" need for a funding increase of more than $1 billion per year.
Underground cables have caused several incidents involving smoke and fire during the past year, and the emergency shutdown came in response to a fire at the McPherson Square station this month.
In the past, Metro has typically done its maintenance work either overnight or on weekends.
"The system right now, in order to do the maintenance that needs to be done, cannot be done on three hours a night and on weekends. It just can't," the Washington Post quoted Evans as saying. "So in order to do repairs that are necessary, it may come to the point where we have to close the entire Blue Line for six months. People will go crazy. But there are going to be hard decisions that have to be made in order to get this fixed."
Washington DC Metrorail Ridership | Graphiq
Any of Metro's six lines could be closed for a while, Evans said, but the Red Line is the least likely to be shut down because it has already seen significant repair work in recent years. While some District of Columbia leaders appeared open to the idea of shutting down rail lines, others expressed the fear that an extended closure would cause widespread chaos in the already overcrowded city.
When Metro was shut down for the day this month, Washington experienced bumper-to-bumper traffic, and many in the city complained of the inconvenience. Mayor Muriel E. Bowser was unhappy she hadn't been fully consulted about the system shutdown March 16, according to the Washington Post. And she warned through a representative that extended shutdowns "will have far-reaching consequences for riders and the entire region."
Other transit systems, such as the one in Chicago, have shut down in the past to fix widespread problems. Closer to D.C., the Maryland Transit Administration plans to close part of the Baltimore system this year. Wiedefeld said he has not made a final decision yet about what he will do with Washington's Metro, but he expects to make it within the next six weeks.
© Copyright IBTimes 2023. All rights reserved.