New York City Rat Problem Out Of Control? Subway Rodent Attacks 7 Train Rider [VIDEO]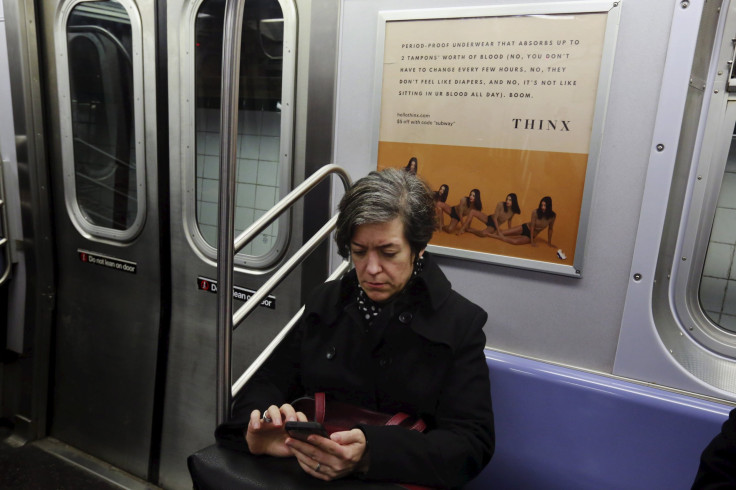 It's the stuff of New Yorkers' nightmares. New York City's growing rat problem became a personal crisis for one subway rider this week after he woke up on the train to find a large rat crawling up his body and onto his neck. The rider began screaming and ran from the train, according to a witness who filmed the encounter and shared it on social media.
"3AM on the 7 train," witness Antony Lin captioned the 13-second clip. "MTA subways come equipped with cuddly rats."
The 7 train was coming into the recently opened 34th St.-Hudson Yards station in Manhattan at about 3 a.m. on Sunday when the man started "screaming and ran into the next car fast as hell," Lin wrote on Instagram of the incident. "It's just insane and disgusting overall to see that," Lin told a local NBC affiliate. "I've seen it on the tracks and platform, but never inside the train."
Estimates about New York City's rat population vary wildly, from 2 million to one rat for each of the city's 8.4 million people. New York City spends about $3 million annually to implement control rodents.
"There are a lot of rats, especially at night," subway rider Yessenia Alvarez told the Associated Press in October as she waited on a platform in Harlem. "When they come out, it's like they're everywhere."
Comptroller Scott Stringer, the city's top financial officer, has criticized the city's health department in recent months for not addressing rat complaints. "The MTA is constantly reminding riders to clean up after themselves, but they're setting a poor example by letting piles of trash on the tracks fester for months on end," Stringer said in May, according to CBS New York. "I've seen rats walking upright, saying, 'Good morning, Mr. Comptroller.' It's unsightly to see rats running through neighborhoods like they actually bought a co-op somewhere."
New York Police Commissioner Bill Bratton warned subway riders in February to stay awake to avoid becoming victims of crime. "Subways are not for sleeping," he said at the time, the New York Daily News reported. "I know people have gotten out of work and are tired, but we are going to start waking people up."
Now New Yorkers have another reason to stay awake on the subway.
"Yeah, that certainly makes me hesitant about sleeping in the subway again," Lin told NBC 4 New York.
© Copyright IBTimes 2023. All rights reserved.