Washington GOP Caucus Final Results: Romney is the Winner; Ron Paul Edges out Santorum to Come Second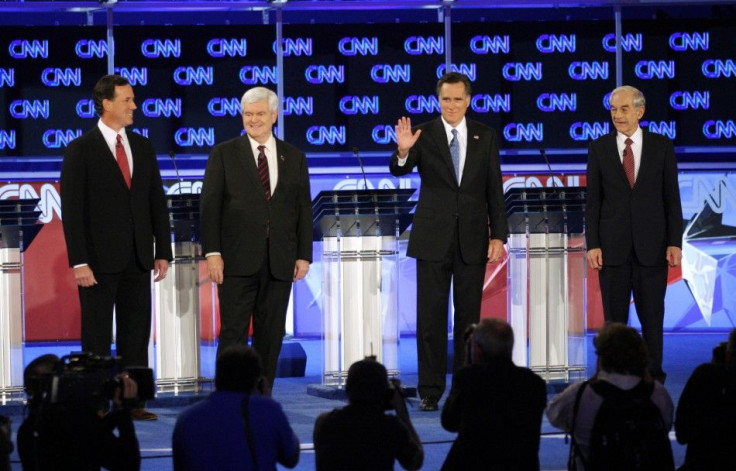 Mitt Romney won the Washington Republican presidential straw poll by 37 percent of votes polled. However, Texas Congressman Ron Paul pulled off an impressive second place win in the state, edging out Rick Santorum.
With 100 percent precincts reporting the results, Mitt Romney gathered 37.65 percent of votes. Paul got 24.81 percent of votes polled, which is 9 percent higher than the figures predicted by opinion polls.
Meanwhile, Santorum got a real shocker as he came in the third place behind Paul with 23.81 percent votes. Newt Gingrich is placed in the fourth place with 10.28 percent of votes.
The latest opinion poll by PPP (D) ahead of the Saturday's contest had showed that Romney was leading with 37 percent votes followed by Santorum with 32 percent, Paul at 16 percent and Newt Gingrich in the last place with 13 percent.
The election results indicated a strong last minute swing in favor of Paul, who is yet to make his first win in the GOP race. The state has a history of electing moderate candidates. Both Romney and Paul had an upper edge in the state over the conservative Santorum.
Washington state traditionally held it's elections after the Super Tuesday contests when the race was usually over. This is the first time the state has got its due share of national attention with wide campaigning from the candidates, as it was just three days ahead of the Super Tuesday contests.
The win in Washington has boosted front runner Romney's campaign while the impressive second place finish by Paul is expected to help him gain some momentum ahead of Tuesday polls.
Though the contest was non-binding, yet the Green Paper's projected delegate share indicates that Romney will get 16 delegates while Paul and Santorum will share 10 delegates each.
© Copyright IBTimes 2023. All rights reserved.