Washington Redskins vs. Indianapolis Colts: Watch Live Stream Online, Preview, Prediction as Robert Griffin III Faces Andrew Luck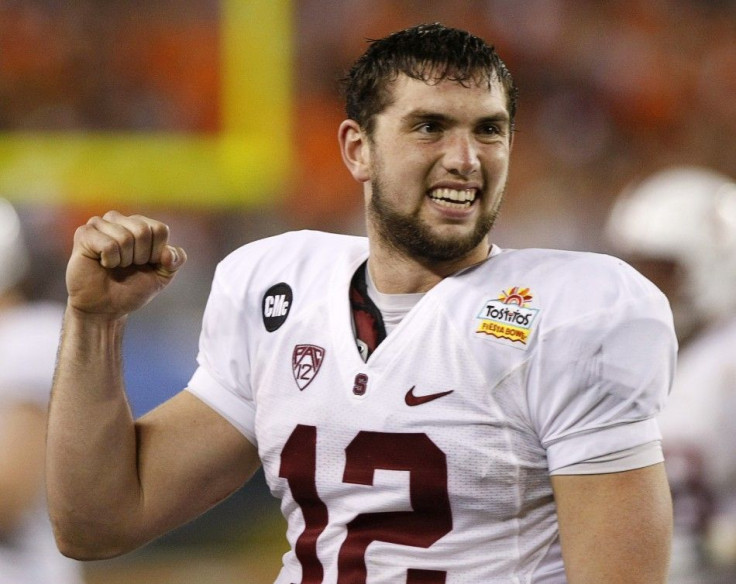 The Washington Redskins and Indianapolis Colts are set to square off on Saturday in what will be each team's third NFL preseason game of 2012.
The contest is set to get underway at 4 p.m. ET at FedEx Field. It will broadcast nationally on the NFL network, but if you can't get to a TV, you can watch a live stream online at preseason.nfl.com.
It's a matchup that features the top two picks in April's draft.
The Redskins traded up to select Robert Griffin III with the second overall pick. He's looked good in two exhibition games, going 9-14 for 119 yards and a touchdown, in limited action.
Backup quarterback Kirk Cousins was the biggest story from Washington's 33-31 loss to Chicago. He had maybe the best performance of the entire 2012 preseason, throwing for 264 yards and three touchdowns. Cousins, also a rookie, isn't expected to challenge for the starting job, despite his stellar play.
Griffin and Cousins will probably have to play well in order for the Redskins to win. Linebacker Brian Orakpo and strong safety Brandon Meriweather will be out with injuries.
Veteran linebacker London Fletcher will be back on the field after sitting against the Bears.
No.1 draft pick Andrew Luck leads the 1-1 Colts. The rookie took a step back last week after a successful debut. He followed a 188-yard, two touchdown performance with two interceptions in a losing effort against the Steelers.
Indianapolis is already lacking in offensive weapons, and they will be without a few more due to injuries. A concussion will keep Austin Collie out of the contest. Running backs Delone Carter and Mewelde Moore could miss the game as well.
Prediction: Luck struggled against a quality opponent last week and could have trouble moving the ball against the Redskins. Griffin has more talent around him, which could be the difference.
Predicted Score: Washington 24, Indianapolis 17
© Copyright IBTimes 2023. All rights reserved.