WATCH: Australian Teens Surfing Down 'Illegal Waterslide,' Council Warns Of Risk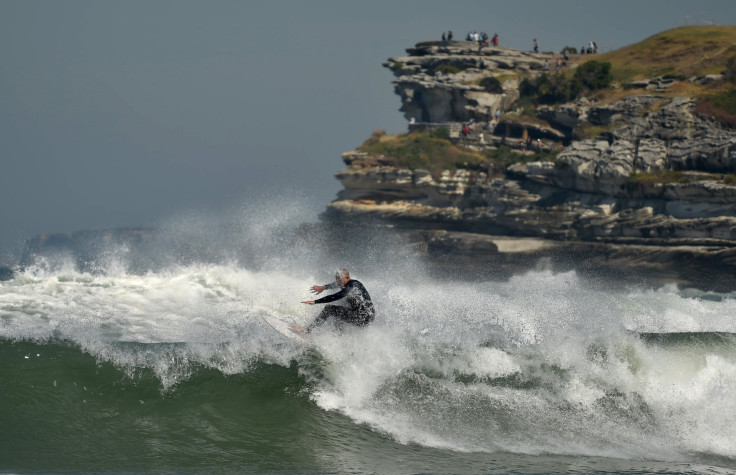 Authorities have warned thrillseekers and threatened to shut down a dam in northern New South Wales, Australia, after a video emerged of young people using bodyboards to surf down the giant "illegal waterslide" at the Tweed's Clarrie Hall Dam, reports said Wednesday.
Video of the "illegal waterslide," that has been created by the dam's spillway was originally captured in May 2016 but was shared on Facebook last week that was obtained by ABC Brisbane and the Guardian. After the emergence of the video, Tweed Shire Council warned locals about the risks of the practice.
The council's manager of water, Anthony Burnham, told ABC News in Australia that the practice of surfing on the dam's spillway puts thrillseekers at a significant risk of drowning.
The latest video published in May last year on YouTube garnered 10,000 views, according to the Guardian. An edited version of the video published on Sept. 25 this year, shared on the Facebook page Culturetrip amassed over 40,000 likes and reactions and 20,000 shares at the time of publishing this article.
"Daredevils are using this dam as an illegal waterslide," the video caption said. "Make sure you seek permission first."
Tweed Shire Council's manager of water Burnham said that the council would never give permission for such practices considering the serious risks involved due to a flip-bucket at the bottom of the chute.
"It's got a large flip bucket at the end which is an energy dissipating device and with any significant flow you can be held underwater in that flip bucket and drowned, obviously on the way down you can be rendered unconscious and drown," Burnham told ABC News in Australia.
A spokeswoman for the council told news.com.au that this is not a new phenomenon but has been a problem over the years and people have been ignoring their warnings.
"It's illegal, it's prohibited, you can be charged with trespassing. It's a stupid thing to do," the spokeswoman said. Other older videos posted on YouTube showed footage of similar stunts and practices by people as early as in 2011.
Burnham said the council has been considering its options to stop the practice, which they feel has been heightened even more by social media.
"We've tried to have these things removed from social media channels with limited success, things like CCTV monitoring and the like have also been vandalized so it's been very hard for us to try and keep people away," he said.
Burnham also told ABC News in Australia that the extreme measure they could take might be closing the dam completely to the public.
"Council might have to consider it as an option to close the dam to the public altogether," Burnham said.
© Copyright IBTimes 2023. All rights reserved.