WATCH: F1 Drivers React To Youngster's Tragic Passing, Call For Changes To Iconic Track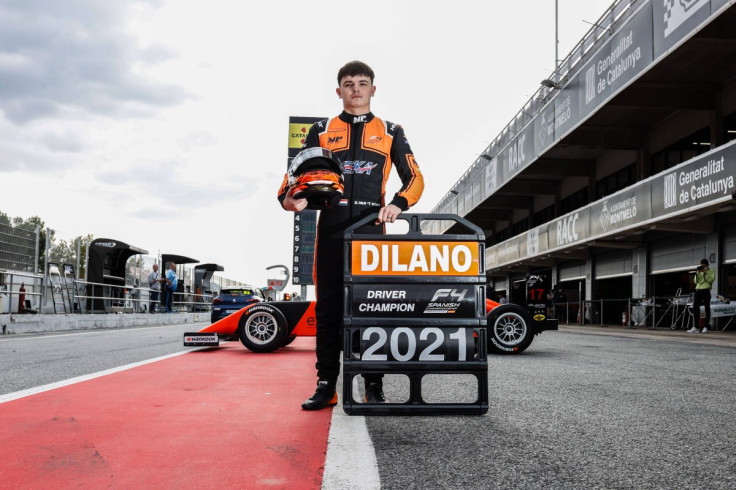 KEY POINTS
Formula 1 drivers have joined together in calling out the deadly Spa corner
Lance Stroll is the most vocal F1 driver about the crash that claimed Dilano van't Hoff's life
Fernando Alonso points out that the lack of visibility during harsh rain is what causes red flags
The Formula 1 family is in mourning after 18-year-old Dutch driver Dilano van't Hoff was the victim of a crash at the famed Circuit de Spa-Francorchamps—better known as Spa by racing fans—and the sport's top drivers have had enough of the track.
Aston Martin driver Lance Stroll was one of the most vocal personalities about making a change to the iconic Belgian track as he was interviewed by the media after the sprint race at the Red Bull Ring in Austria this weekend.
"It's a tragic day for motorsport. We lost a driver today... It breaks my heart [with] what happened and I think the Eau Rouge [corner] in Spa needs some looking into because we've lost two drivers now in the span of four, five years. Absolutely dangerous corner. We say it every year. It's not fair what happened today," Stroll emotionally declared.
"I think that corner has to change. I think it's way too dangerous. I think every time we go through there, there's an accident waiting to happen."
Two-time Formula 1 World Champion Max Verstappen of Red Bull Racing also chimed in on the matter.
"I was sitting with my engineers and suddenly I saw the post right before the Formula 2 race which came from Spa... Now, we must look and see what we can improve because I saw some clips from the race. It was very wet. I don't think it was necessary at all to restart the race," Verstappen pointed out.
"You just know during a restart with so much water, so much rain, with the spray, you just don't see anything... We have to find a solution."
Moreover, racing veteran and perennial fan favorite Fernando Alonso stressed that while there is worry about them not having full control of their vehicles during a rainy race, he mentioned that the reason for them having yellow or red flags is mainly due to them not being able to and pointed out that an incident of that magnitude "should not be repeated."
The footage of the crash was posted to Twitter, and it raised concerns as to whether the drivers should have been allowed to go out and race again in such terrible conditions.
With water spraying everywhere, van't Hoff lost control of his car at the exit of the Raidillon corner and hit the barrier on the left side of the track which forced it to bounce right into the middle of the course.
This was when Irish driver Adam Fitzgerald ran into van't Hoff's cockpit at full speed, causing his death.
In 2019, Formula 2 driver Antoine Hubert was also the victim of the corner similar to van't Hoff despite it being a sunny day out at Spa that day, further highlighting how dangerous the Eau Rouge and Raidillon sections are.
With the F1 calendar quickly moving towards the Belgian Grand Prix later this month, it remains to be seen whether racing officials will make a change regarding that fatal section.
© Copyright IBTimes 2023. All rights reserved.