[Watch] Ford Bronco Release Date Revealed: Everything Known About The New SUV
Ford (F) has been teasing plenty of new vehicles to come in the coming months. The automaker released a hint to the arrival of the highly-anticipated all-electric Mustang-inspired SUV on Nov. 17. The all-electric Ford F-150 is also in the pipeline, and now the Ford Bronco will be making a revival.
Ford finally has given some information about the new Bronco, which in a video teaser it said was arriving in Spring 2020. The video also shows off the emblem of the Bronco with highlights of older models in a look at the vehicle through the years.
However, that is all Ford is giving away about the Bronco at this point without even a glimpse of the new body style, which is predicted to be durable and rugged to compete with other off-road vehicle models.
<iframe width="560" height="315" src="https://www.youtube.com/embed/qlQnc8mxNz8" frameborder="0" allow="accelerometer; autoplay; encrypted-media; gyroscope; picture-in-picture" allowfullscreen></iframe>
Thanks to some online leaks, there are some details that are already known about the new Bronco to date. For starters, the new Bronco will have the frame of the Ranger pickup truck, and at some point, have both two- and four-door renditions that may be removable, Motor1 reported. The news outlet also suggested that there will be an Air Roof that will allow for open-top driving.
The engine on the Bronco is expected to include a 2.3-liter displacement with 270 horsepower and 310 pounds-per-feet of torque – similar to the powertrain in the Ranger – that is mated to a seven-speed manual transmission as an option, Motor1 said. A hybrid variant may also reportedly be offered down the road.
Shares of Ford stock were up 3.26 percent as of 3:33 p.m. ET on Friday.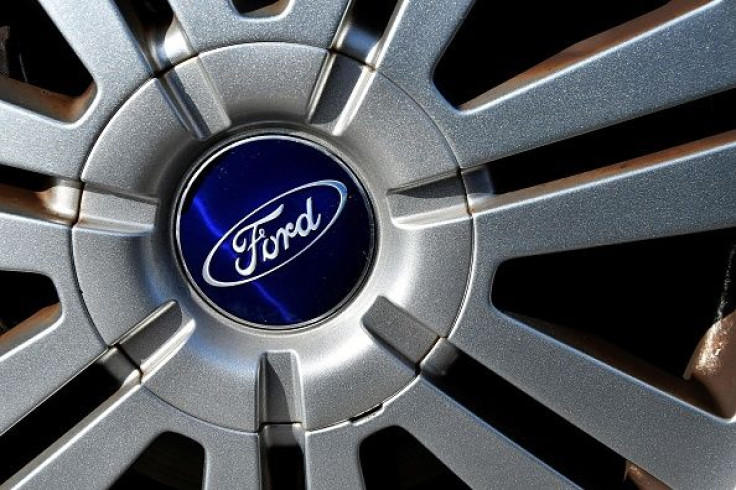 © Copyright IBTimes 2023. All rights reserved.