Watch: Fukushima Robot Finds Chunks Of Nuclear Fuel Debris Underwater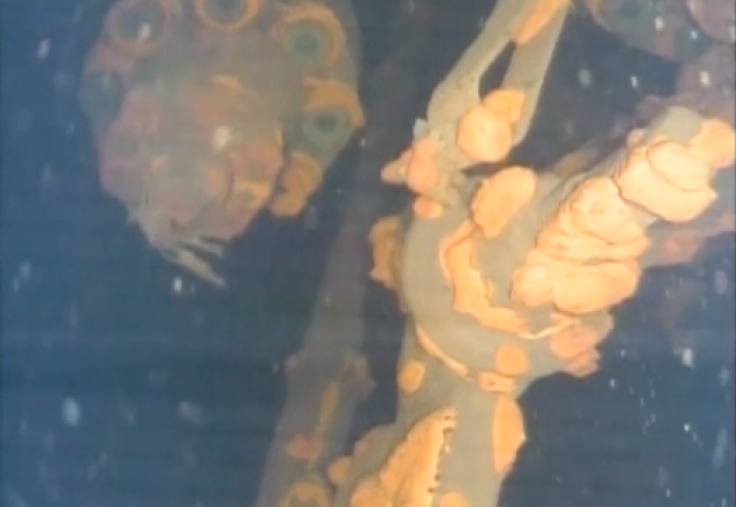 An underwater robot deployed into one of Fukushima's defunct nuclear reactors discovered what appeared to be hunks of melted fuel debris. Video recorded by the robot showed "lava-like" lumps inside the submerged No. 3 reactor.
The robot was sent into the reactor through a pipe meant to prevent the escape of radioactive gas, Reuters reported Thursday. Operators aimed for the machine to locate radioactive melted fuel rods in order to remove them and continue decommissioning the plant. Discovering the melted fuel would mark a major accomplishment for plant's cleanup process.
Read: Drone Footage Shows Fukushima's Rebuilding Process Post-Nuclear Disaster
Officials said they were working to determine officially whether the lumps were melted fuel debris. The government also said it hoped to decide by September on an exact method for extracting the fuel debris, the Japan Times reported Tuesday. They aimed to finalize an extraction plan by the beginning of 2018 and begin extracting in 2021.
The Tokyo Electric Power Company (TEPCO), tasked with decommissioning the power plant, has deployed robots in the past to complete parts of the cleanup process too dangerous or inaccessible to humans. The machines, however, haven't always been up to the task. Operators sent a robot into the defunct plant in February in an attempt to locate melted fuel debris — but the robot was completely incapacitated by spiking levels of radiation. TEPCO was forced to pull the robot out and start over.
And while finding nuclear fuel debris would mark a major milestone in the cleanup process, it will still likely take time. Estimates say a full decommissioning of the plant should take decades at a cost of $188 billion.
"At the current stage, we will proceed with the decommissioning in line with the road map," industry minister Hiroshige Seko said Tuesday, referring to the 30- to 40-year timeline of decommissioning the plant.
Officials have been hard at work cleaning the plant and working to make the surrounding areas inhabitable again. After the 2011 earthquake and tsunami caused the nuclear meltdown, an estimated 160,000 residents were forced to evacuate from a 310 square mile uninhabitable zone. It was the worst nuclear disaster since Ukraine's Chernobyl in 1986.
Read: Fukushima's Nuclear Radiation Affected Everyone On Earth
Drone footage released in May showed just how far that cleanup process has come. The footage depicted the rebuilding of roads and coastlines and other areas severely damaged by the disasters. Local governments began welcoming residents back in recent months, though it remained unclear just how many would choose to go back to their former homes. And in April, TEPCO announced its workers could shed the heavy duty protective gear they had previously been forced to don at most of the plant. The company said the 7,000 workers could now wear regular uniforms at about 95 percent of the site.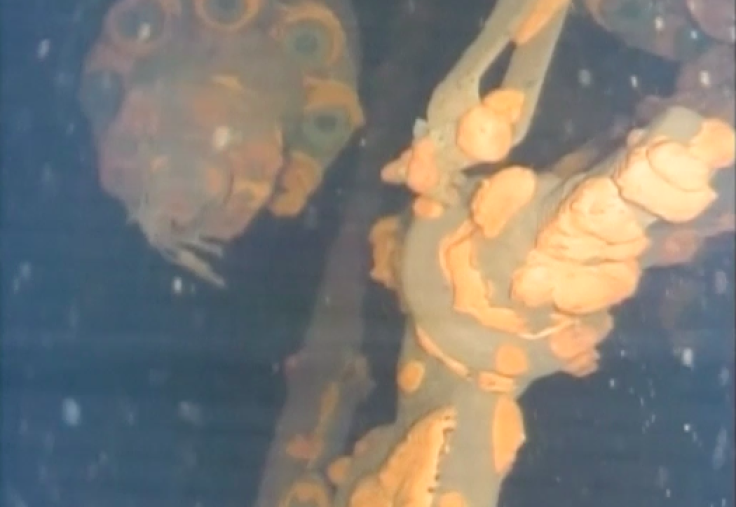 SaveSave
SaveSave
© Copyright IBTimes 2023. All rights reserved.