Watch: Kobe Bryant Says He's Better Than Michael Jordan, LeBron James For The Last Time
KEY POINTS
Kobe Bryant has said he's better than Michael Jordan and LeBron James for the last time
Bryant was still being compared to Jordan and James even after his death
Bryant was excited about having all the time for his family after he retired
Kobe Bryant said it one last time before his death – he's better than Michael Jordan and LeBron James.
When Bryant passed away last month, the world remembered his greatness and his legacy. Indeed, Bryant was one of the best to ever play the game and will always be considered by his fans as the greatest of all time. Even after he retired, he was still being compared to Jordan. And some fans still debate whether Bryant was really better than James. In fact, even now that he's already dead, the debate lives on.
Surely, there will never be a reliable and absolute metric that could settle the debate. However, it helps a lot when the players themselves speak about it. Some may not know, but Bryant had actually said that he's better than both MJ and James one last time before he left this world.
In one of his last TV show appearances, Bryant played "The Late Late Show with James Corden's" "Spill Your Guts or Fill Your Guts" game. The game was pretty simple, each player can choose to answer a controversial question or eat a disgusting food specially prepared for them.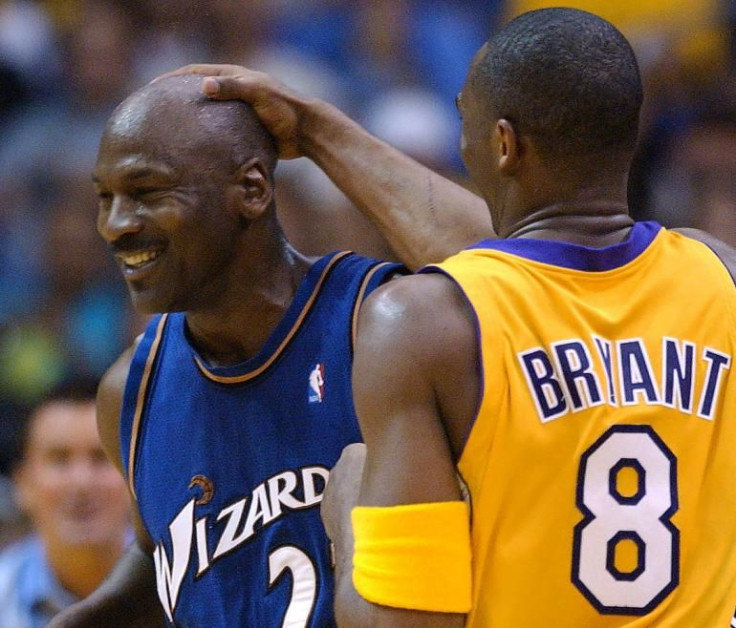 As expected, the five-time NBA champ was asked to "rank these (Bryant, Jordan, James) legendary basketball players from best to worst."
Bryant was reluctant to answer at first and almost decided to eat a "cow's tounge." But after being disgusted by the said dish, the Lakers legend finally said it – he's better than Jordan and James.
"You know what I'm going to answer, but I'm not going to answer it cause everybody is going to sit there and debate about it," Bryant said.
"Alright! Fine! I'm the best, Michael (Jordan) is second best, LeBron (James) is third," Bryant continued.
Moments after Bryant revealed his real thoughts about the issue, the crowd in attendance was thrilled and started chanting "MVP!"
Shortly after Bryant's death, Corden paid tribute to the legend at the beginning of his show. Corden further revealed that Bryant told him how excited he was to have all the time for his family, The Wrap reported.
"It's still so hard to fathom the news that we lost Kobe Bryant. Since the news broke, I keep finding myself thinking about the last time Kobe was here on the show. He was freshly retired, and I remember him saying to me he couldn't stop talking about how excited he was to have all this free time to devote to his family and to coach his daughters," Corden said.
© Copyright IBTimes 2023. All rights reserved.