Watch Live: SpaceX To Launch 10 Iridium Satellites From Vandenberg Air Force Base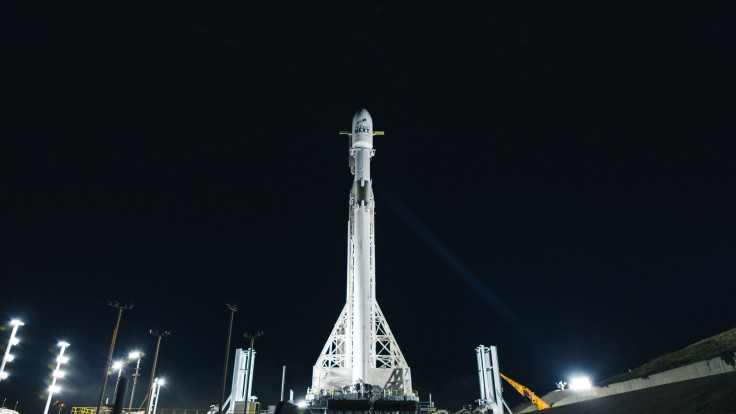 SpaceX has a pre-Christmas launch planned from Vandenberg Air Force Base Friday evening. The Iridium-4 launch is expected to happen immediately when the launch window opens at 5:27 p.m. PST, or 8:37 p.m. for those on the East Coast.
The company is launching the next set of 10 satellites for communications provider Iridium. The launch is part of a private deal between Iridium and SpaceX to launch 75 new IridiumNEXT satellites to replace older outdated ones.
Usually, SpaceX would recover the first stage of the Falcon 9 rocket used to launch the satellites but it will not be doing so this time. The first stage of the rocket that will be used for the flight was previously flown and recovered for an earlier Iridium mission in June.
If all goes according to plan the rocket will launch the satellites into orbit on Friday. But there is a backup launch window open at Saturday at 5:21 p.m. PST, according to SpaceX. The rocket was upright and ready to go on the launch pad Thursday evening a photo on Twitter from SpaceX shows.
The IridiumNEXT satellites will replace the largest network of low-Earth-orbit satellites and will significantly upgrade the system. The SpaceX is contracted to launch 75 of the 81 new satellites Iridium is using to replace the old satellites. "Iridium is the only mobile voice and data satellite communications network that spans the entire globe," says the release on the launch from SpaceX.
The launch is scheduled to live stream online Friday evening, either at SpaceX's website or here:
© Copyright IBTimes 2023. All rights reserved.