7 Photos Of The International Space Station Decorated For Christmas
The astronauts on the International Space Station can't just book a flight or a train ticket home for the holidays. Instead, they have to make the most of the holidays with their colleagues on the station to make it special.
This year is the 18th in which astronauts are spending Christmas on the ISS. This year there are six astronauts on board orbiting Earth, three of them are from NASA, two are from Roscosmos and the other is from the Japanese Aerospace Exploration Agency.
During Christmas the astronauts come together to celebrate as best they can with festive foods like gingerbread or hot cocoa. They also decorate the station as best they can with whatever decorations are up there. Over the years the decorations have changed a bit but they always bring a festive feel to the station.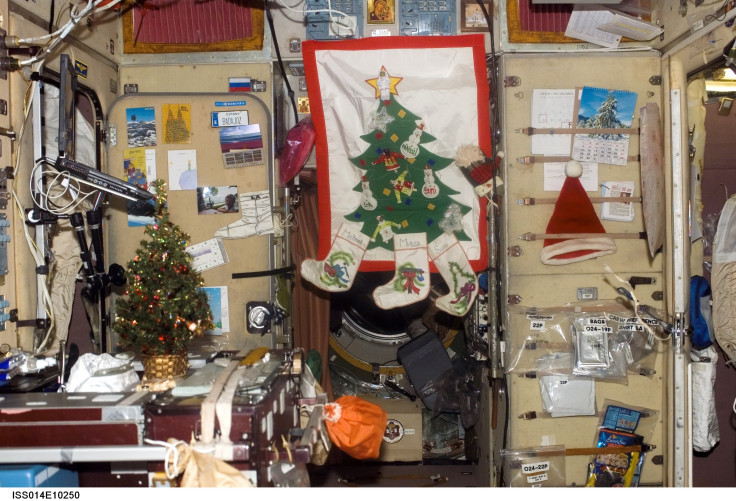 In 2006 the Zvezda Service Module on the ISS was decorated with a Christmas tree and stockings for the astronauts who were on board at the time. A crewmember from Expedition 14 took the photo above.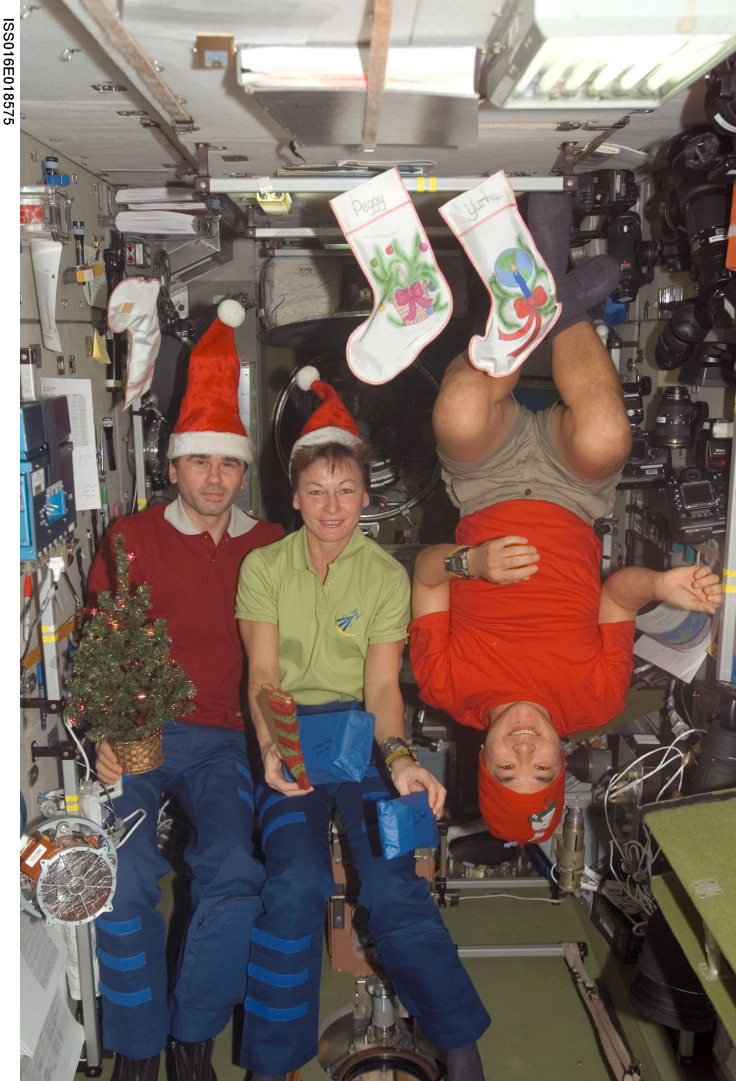 The same Christmas tree made an appearance the next year during Christmas as well. That year the crewmembers of Expedition 16, Yuri Melanchenko, Peggy Whitson, and Daniel Tani all posed for this photo along with their stockings hanging in the station on Christmas Day.
By 2011 the astronauts had some upgraded decorations including more Santa hats and a new Christmas tree that featured puffy and shiny tinsel ornaments. There were a total of six astronauts on board the station that year posing here in the Destiny module, the United States lab on board the ISS.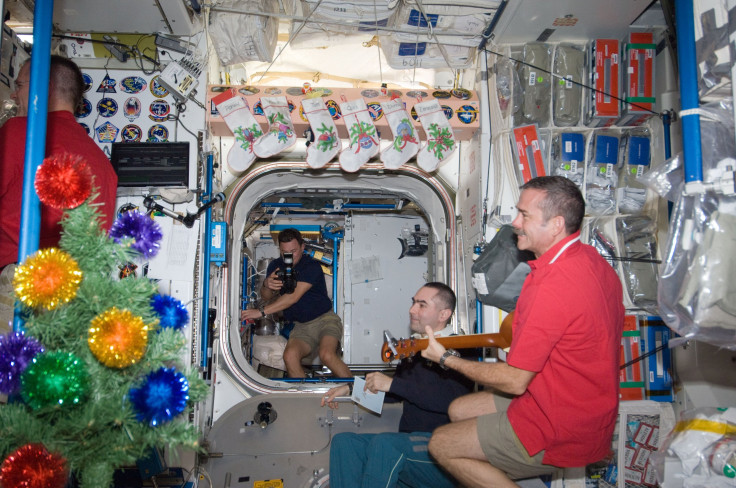 The same tree appears in this photo of Expedition 34 crewmembers briefly celebrating Christmas Eve in the Unity node of the ISS in 2012. Canadian Space Agency astronaut Chris Hadfield had a guitar on board to use during the celebrations as well.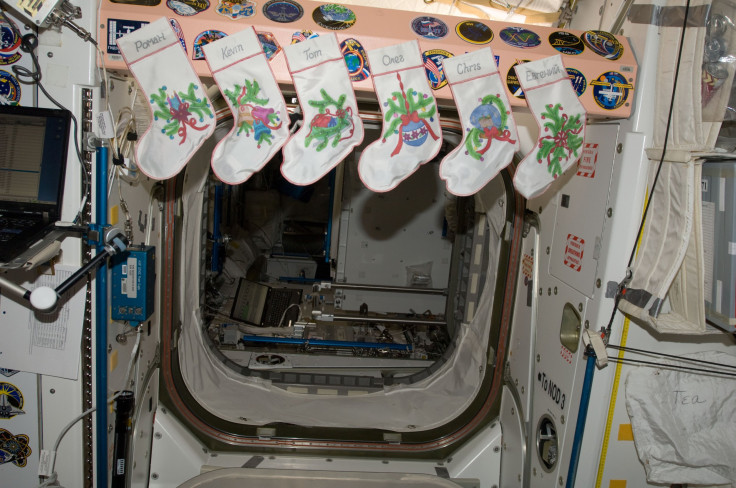 That year all of the astronauts had their own Christmas stockings that hung at the Node 1 hatch on the station.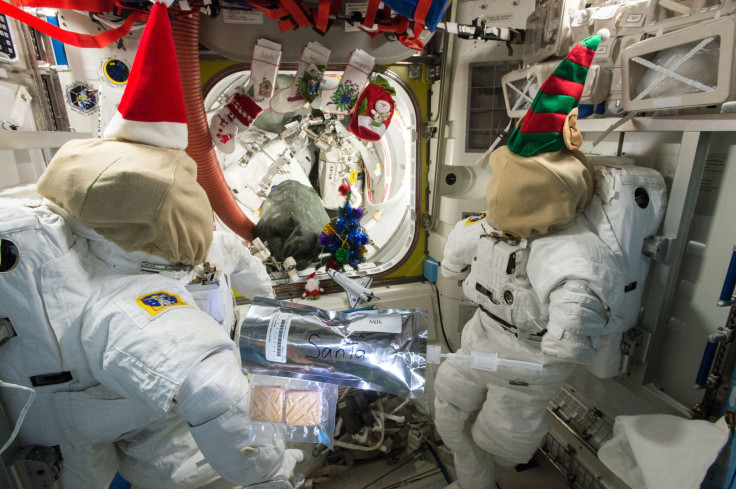 In 2014 in addition to their decorations, the crew put out milk and cookies for Santa on Christmas Eve in the airlock on board.
The astronauts put their Christmas tree in the windowed Cupola one year too. So as the station zoomed around Earth they could capture this shot of the tree with Earth below.
© Copyright IBTimes 2023. All rights reserved.