A Watery Grave: Why Do So Many People Die By Drowning In India?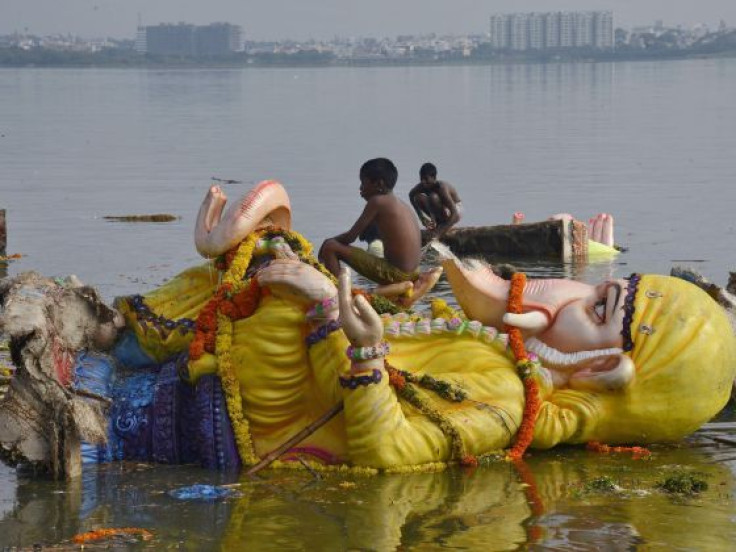 Of the multitude of ways that people die in India, one of the most heartbreaking and tragic is by drowning. Indians perish by drowning in lakes, rivers, ponds, in the ocean, and when overcrowded ferries capsize. So far this year, the southern state of Tamil Nadu recorded at least 191 deaths by drowning at sea, with youths between the ages of 15 and 25 accounting for the bulk of such fatalities.
The Hindu newspaper reported that in the capital city of Tamil Nadu, Chennai (formerly Madras), at least 63 people drowned in the Marina, Elliots and other beaches. Over the past three years, up to 550 people have died by drowning in the region, including fishermen. Indian media routinely covers such watery deaths. Recently, the Times of India reported that off the coast of Rameswaram, on the extreme southern end of Tamil Nadu, two fishermen drowned and three others were wounded after their boat capsized while being allegedly chased by Sri Lankan naval vessels. But drowning fatalities occur all over South Asia, and most of them don't involve clashes with foreign vessels.
An organization called Project Swim: International stated that some 90,000 people in South Asia die by drowning annually; in fact, someone in India drowns every eight minutes. The United Nations' World Health Organization (WHO) stated that drowning deaths occur in South Asia at a rate that is six times higher than found in Western Europe and the U.S. Consider that while the U.S. records about 4,000 drowning deaths every year, India reports nearly 70,000. Even though India has about quadruple the population of the U.S., the discrepancy is still extraordinarily.
For some reason, people in southern India are particularly vulnerable to drowning. For example, in the coastal city of Mangalore in the state of Karnataka, people drown at a rate double the average for India as a whole. PSI partly attributes the unusually high rate of drowning deaths in South Asia (particularly of small children) to the summer monsoon season. "The rains fill ditches and cause rivers and lakes to swell throughout the country, creating hazards for locals, particularly young children," PSI said. "Villagers are often too preoccupied with their work to adequately supervise their [children's] play. When a child is pulled from the water, most villagers lack any knowledge of proper resuscitation techniques."
Consequently, torrential rainstorms are compounded by inadequate (or even nonexistent) drowning prevention and resuscitation efforts. In response to the epidemic of needless deaths, PSI set up projects in India and Nepal to educate villagers on how to prevent drowning deaths and how to properly intervene and rescue when someone is in such danger.
Overall, said WHO, drowning ranks as the third biggest cause of unintentional injury-related death around the world, representing 7 percent of all such incidents on the planet. On the whole, across the planet, some 388,000 people drown to death every year, with male children under the age of five at highest risk. WHO explained that easy access to water is another risk factor for drowning. "Individuals with occupations such as commercial fishing or fishing for subsistence, using small boats in low-income countries are more prone to drowning," the group said. "Children who live near open water sources, such as ditches, ponds, irrigation channels, or pools are especially at risk."
Meanwhile, drowning tragedies continue in India unabated, sometimes even involving affluent foreigners. A few days ago, a software engineer from China was found dead in the swimming pool of Hyatt Regency, a luxury hotel in Viman Nagar in Pune, Maharashtra. In an even more tragic incident from last week, an entire family of four, including two teenaged boys, drowned in the Rangmati River in Jamnagar in Gujarat.
© Copyright IBTimes 2023. All rights reserved.