'We Live In A Real State Of War From All Angles': Assad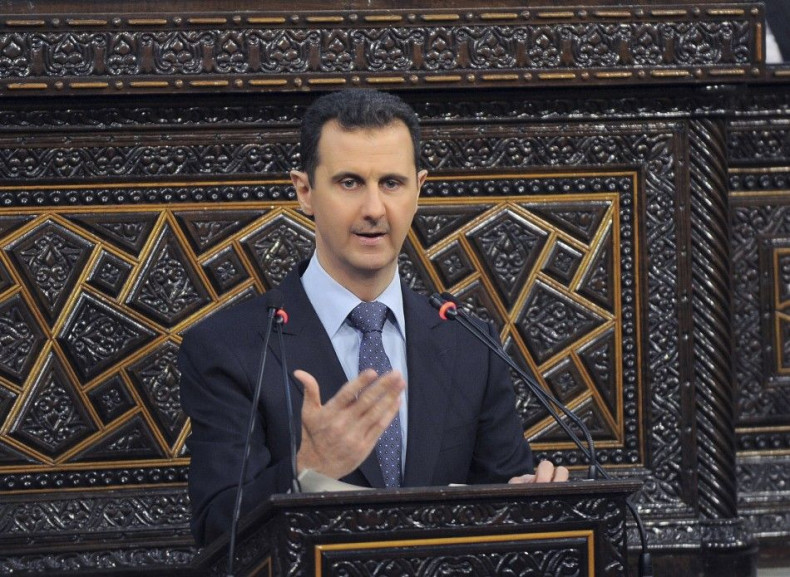 Syrian President Bashar al-Assad admitted Tuesday, more than a year after the uprising against the regime began, that his country is in a real state of war. He added that his efforts were aimed at winning the war.
Assad's remarks coincided with the UN observation on Tuesday that the increasing danger in Syria makes it impossible for the UN monitors, who suspended their work earlier this month, to resume operations.
We live in a real state of war from all angles, President Assad told the new members of his cabinet, sworn in on Tuesday, according to a report by Syria's state news agency SANA.
When we are in a war, all policies and all sides and all sectors need to be directed at winning this war.
Assad criticized the world powers which have been urging him to step down saying that the West takes and never gives and this has been proven at every stage.
We want good relations with all countries but we must know where our interests lie, he added.
Herve Ladsous, head of UN peacekeeping mission, told the UN Security Council that the ongoing violence continues to prevent UNSMIS (United Nations Supervision Mission in Syria) from carrying out its mandated tasks to monitor and report on the cessation of violence and support implementation of the other aspects of the six-point (peace) plan, according to a Reuters report.
The mission is still observing ongoing military operations in and around our team sites, Ladsous added.
Ladsous said the Syrian government hasn't lifted the ban on satellite telephones, key tools used by the UN monitors, despite repeated requests, a diplomat was quoted saying by Reuters.
There have been reports of almost 300 unarmed UN observers in Syria being targeted several times in firefight.
The Security Council needs to decide by July 20 whether to renew UN's peacekeeping mission mandate.
UN envoy Kofi Annan's deputy Nasser al-Kidwa, addressing the Security Council via video link, said the Syrian crisis marked by targeted killings, firefights and grave human rights violations hasn't improved.
Al-Kidwa said there have been an increasing number of attacks on government forces by opposition fighters.
He added there has been no political dialogue, but increasing militarization and sectarianism throughout the 16-month conflict, which has already killed over 10,000 people, according to UN estimates.
The Britain-based Syrian Observatory for Human Rights, meanwhile, reported that the Syrian military targeted suburban areas near central Damascus for the first time Tuesday, followed by fighting in the cities of Daraa, Homs, Aleppo and Deir Ezzor, as well as in Hama and Idlib provinces.