WeChat, China Ban US Users From Talking About Hong Kong Protest
Owned by China's largest tech company Tencent, WeChat is described as a "super app" used for messaging, a social media platform, a news outlet, and a payment platform. It claims to have 1 billion daily active users.
The app is widely used in China and it has spread west to Americans who have family and friends in China. Other social media platforms like Facebook and Twitter have been blocked by the Chinese Communist regime.
When messages sent from Americans are of a political nature, there is a very good chance that they will be anti-Chinese and this presents a dilemma for China and Tencent. Their response, particularly after the landslide pro-democracy victory in Hong Kong, has been to censor political messages and disable people's accounts if they voice their support for the pro-democracy movement.
This is now happening to WeChat account holders in the United States, where censorship of political statements is akin to a violation of free speech, a right protected by the First Amendment of the U.S. Constitution enacted on Dec. 15, 1791.
The Hong Kong elections represent a completely different view on what the Chinese government has been relating to their own citizenry: that the protesters are all violent terrorists bent on destroying Hong Kong and mainland China.
Sarah Cook, a senior research analyst at Freedom House, a U.S. government-funded organization that conducts research and advocacy on democracy, political freedom, and human rights, said, "Part of the problem the [Communist] Party finds itself in is that the disinformation it's spread to people in China is so wildly inaccurate that there's very little middle ground. Once the veil has lifted and people realize the protestors aren't all violent terrorists, the whole thing crumbles. The Communist Party has painted itself into a corner when it comes to conversations about Hong Kong, even on the outside."
Even the current political divide in the U.S is bridged when the issue of free speech and censorship arises. Bin Xie, who works as an information security analyst in Houston, Texas, had his WeChat account shut down. He is part of a WhatsApp group for Chinese Americans who've recently been censored on WeChat.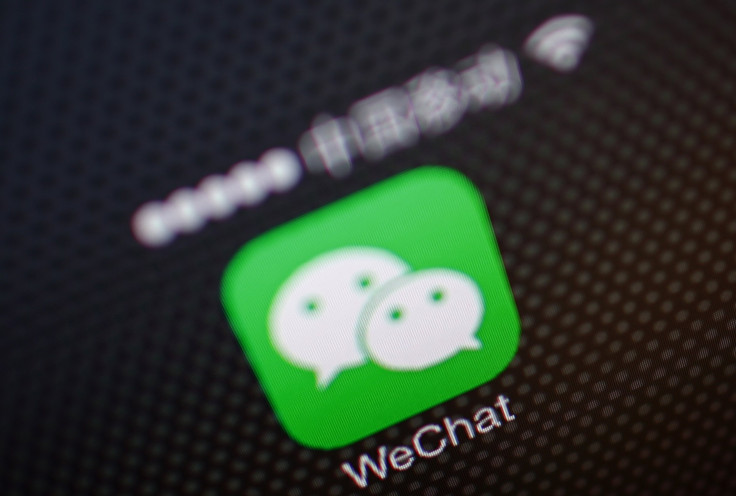 Xie commented to The Verge that, "If you have censorship in China, fine. But in this country? I'm a Republican but on WeChat I suffer the same as Democrats [using WeChat]. We are all censored."
George Shen, a WeChat user in Boston who works at IBM, started a White House petition asking Congress to stop Tencent from censoring people in the United States. Another unnamed user in Minnesota uses coded messages to voice his opinions and avoid the attentions of the censors. He is surprised Congress still hasn't acted.
"I came to the US for freedom and democracy," he adds. "But over the last few years, I feel that even though I'm an American, I'm monitored. I can't speak freely like I used to, even though I live in the US."
China is unlikely to stop efforts to quash anti-Chinese sentiment from creeping into the country, but a shroud of censorship is like a leaky basement. Once the cracks grow, more water will pour in and the basement must eventually be repaired or replaced.
© Copyright IBTimes 2023. All rights reserved.