This Week In IBTimes Magazine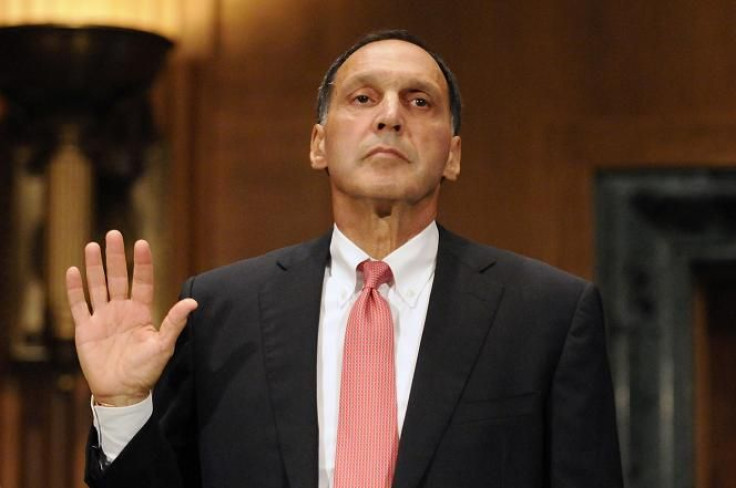 Here's a preview of this week's International Business Times Magazine:
Deconstructing Lehman Brothers
Five years after their own excess and risky behavior brought Lehman Brothers down, the company remains emblematic of the 2008 economic crash -- and still in business. Chris Harress looks at what went wrong, who paid the price and who remained unscathed, through the eyes of a vice president who claims he "tried to stop the madness" but was pushed out so company execs could continue the self-destructive spiral.
The Political Camera Never Blinks
Democrats deployed an army of campaign trackers in 2012 to catch everything Republican candidates said on camera, reinventing how outside spending groups can influence elections. Now Republicans have a plan to catch up. Pema Levy explores how politicians are finding themselves under continuous scrutiny.
A Fashion Design - From Concept To Catwalk
How does one man's daydream about ballerinas become haute couture? Nadine DeNinno goes behind the scenes with designer Zang Toi to see how a garment goes from concept to sewing machine to the catwalk of New York's just-concluded Fashion Week.
A Syrian Family On The Front Line
In one Damascus district, rebels have taken over apartment buildings to dig a network of multi-story underground tunnels for fighting regime troops and taking out snipers. Rasha Elass spends an evening with a family displaced by the work and learns how they're coping with the loss of their home, and with life in general.
Being Gay In One Urban Africa Setting
Being gay in a country that one study concludes is the world's most anti-gay is a daily struggle with name-calling, insults, ostracizing and threats of violence. Connor Sheets talks with a group of gay residents in Africa's largest city about their lives there.
--
Beginning Saturday, go to www.ibtimes.com to read the Magazine.
--
To access previous IBTimes Magazine features, click on www.ibtimes.coms/coverage/magazine.
© Copyright IBTimes 2023. All rights reserved.