Wenlock And Mandeville: All About The 2012 London Olympics Mascots
Every four years, the Olympic Games' organizing committees continually outdo themselves by creating the weirdest, most obscure mascots for their Summer Olympic and Paralympic games. Wenlock and Mandeville ensure that this year's Olympics will be no different.
Wenlock and Mandeville, which were unveiled as the official 2012 Olympic mascots back in 2010, were created and designed by London-based creative agency Iris.The pair of amorphous, animated cyclops were designed to be family and kid-friendly. Lord Coe, chair of the London Organizing Committee of the Olympic and Paralympic Games, or LOCOG, said the designs were partially created from focus groups of children and families before being handed off to children's author Michael Morpurgo to conceptualize an animated series.
"We've created our mascots for children," said Lord Coe. "They will connect young people with sport and tell the story of our proud Olympic and Paralympic history."
Although the mascots look simple and somewhat bizarre, there was actually a great deal of thought and significance placed into each design characteristic of these two characters. After all, the mascots are an important part of the Olympics' marketing and merchandizing strategy; being they key revenue tools that they are, LOCOG also got some consulting help from commercial partners during the design process.
The London 2012 Olympics organizers shared the symbolism and significance of its two mascots.
Wenlock And Mandeville: Distinguishing The Designs
When you first look at them, Wenlock and Mandeville look interchangeable. They're both one-eyed creatures -- they just have different "hair" styles. The reality is, LOCOG specifically designed each character with a number of ideas and themes in mind.
Wenlock is meant to represent the Olympics, while Mandeville is meant to represent the Paralympics. The motifs associated with each set of Olympic games are embedded directly into the characters' color designs. For example, Wenlock is actually wearing all of the Olympic rings as wrist bracelets. You may also notice that while his body is predominately silver, streaks of gold and bronze flash through his body, symbolizing the three Olympic medals.
Mandeville, on the other hand, is designed to reflect the Paralympics icon, which is a combination of red, blue and green ribbons. Those same crescent shaped colors are reflected in Mandeville's head.
Both Wenlock and Mandeville share yellow lights on their foreheads, which act as homages to the famous yellow London taxis.
"Our brief was to create mascots that would excite and inspire young people and encourage them to get involved in sport," stated Iris' Grant Hunter on the Iris website. "We wanted everyone, especially young people, to be able to take part, so we asked ourselves, 'Why have one mascot when you can have millions?'
"To capture people's imagination, you have to create something iconic, something unique, something as individual as you and me. We have created a flexible design that allows you to make the mascot your own, while celebrating what is great about Britain -- our heritage, our culture and our creativity. They are inclusive, because they invite everyone to take part and get involved. They aren't 'the' mascots -- they are your mascots.
"The result is a world first -- a multidimensional, adaptable design for the digital age, which will allow you to customize the mascots online later in the year. And who knows what else; after all, we're just at the start of the journey, and the possibilities are endless."
Wenlock And Mandeville: Significance Of The Names
Each of the mascots' names Wenlock and Mandeville carry a great deal of historical significance, tying London's history to the tradition of the Olympic and Paralympic games.
Wenlock's character was inspired by the small town in Shropshire called Much Wenlock, which actually hosted a precursor to what we know as the modern Summer Olympic Games back in the 1800s. The Wenlock Games, as they were known back then, helped inspire Baron Pierre de Coubertain to conceptualize the modern Olympic Games in 1896.
And what about Wenlock's partner, Mandeville? That character was named after the Stoke Mandeville Hospital, located in Buckinghamshire about 100 miles southeast from Much Wenlock, which was actually the birthplace of the Paralympic Games. Back then, the 1948 Stoke Mandeville Games was simply a series of competitions held for soldiers injured from the war, but it is largely regarded as the inspiration for the Paralympics.
Wenlock And Mandeville: Animating The Characters
"The children told us a number of things," Lord Coe said. "They weren't that sold on furry animals, and they actually wanted a story."
Children asked, and LOCOG delivered. With the help of author Murpurgo, Wenlock and Mandeville were conceptualized as two drops of steel that came from a factory in Bolton, which were both taken home by a retiring worker. That worker takes these steel droplets and molds characters out of the metal for his grandchildren. He gives them each a single eye, which is supposed to act as a camera lens to both see the world and respond to it.
Since May, Wenlock and Mandeville have appeared as a comic strip illustrated by Nigel Parkinson and written by Ryan Gavan, in a British children's comic called "The Beano." Morpurgo's story concepts for Wenlock and Mandeville were created into animated episodes that debuted back in March, which featured guest appearances from Olympic athletes like Shanaze Reade and Tom Daley, as well as Paralympic athletes like Mandip Sehmi and Ellie Simmonds.
Wenlock And Mandeville: Your Impressions?
The mascots for the 2012 Olympic and Paralympic Games have received a fair share of hot and cold reviews.
UK-based design publication Creative Review had positive things to say about Wenlock and Mandeville:
"Both are clearly of the digital age," wrote Creative Review's Mark Sinclair. "And we have to say, we think they look rather good."
Boris Johnson, the Mayor of London, also had some kind words for Wenlock and Mandeville.
"It's hard to imagine a mascot more in tune with the times," Johnson said. "Wenlock and Mandeville will prove a winning formula -- a solid coalition that will capture our imagination and help build a lasting legacy for our fabulous games."
However, not everyone is a fan of the 2012 Olympic Games mascots. Here's what the Globe and Mail's Tabatha Southey had to say about Wenlock and Mandeville in her piece, entitled "Behold The One-Eyed Compromise Monster:"
"If we can learn anything from the London 2012 Olympic mascots unveiled this week, it's that there's no point in anyone anywhere having a meeting about anything again. Obviously, a meeting was held about whether those mascots were a good idea, and someone said, 'Sure.' So, medium discredited."
Ouch. She continues her burn:
"To be fair to the British, nothing of value has ever come out of an 18-month design process involving 40 focus groups. That's what we're told produced these mascots, although a drunken one-night stand between a Teletubby and a Dalek seems like an equally plausible explanation."
As you can see, there are clearly some different viewpoints on these two one-eyed characters. What we want to know now is what you think. Let us know your thoughts! Leave a comment in the section below, or shoot us an email; we'd love to get your take.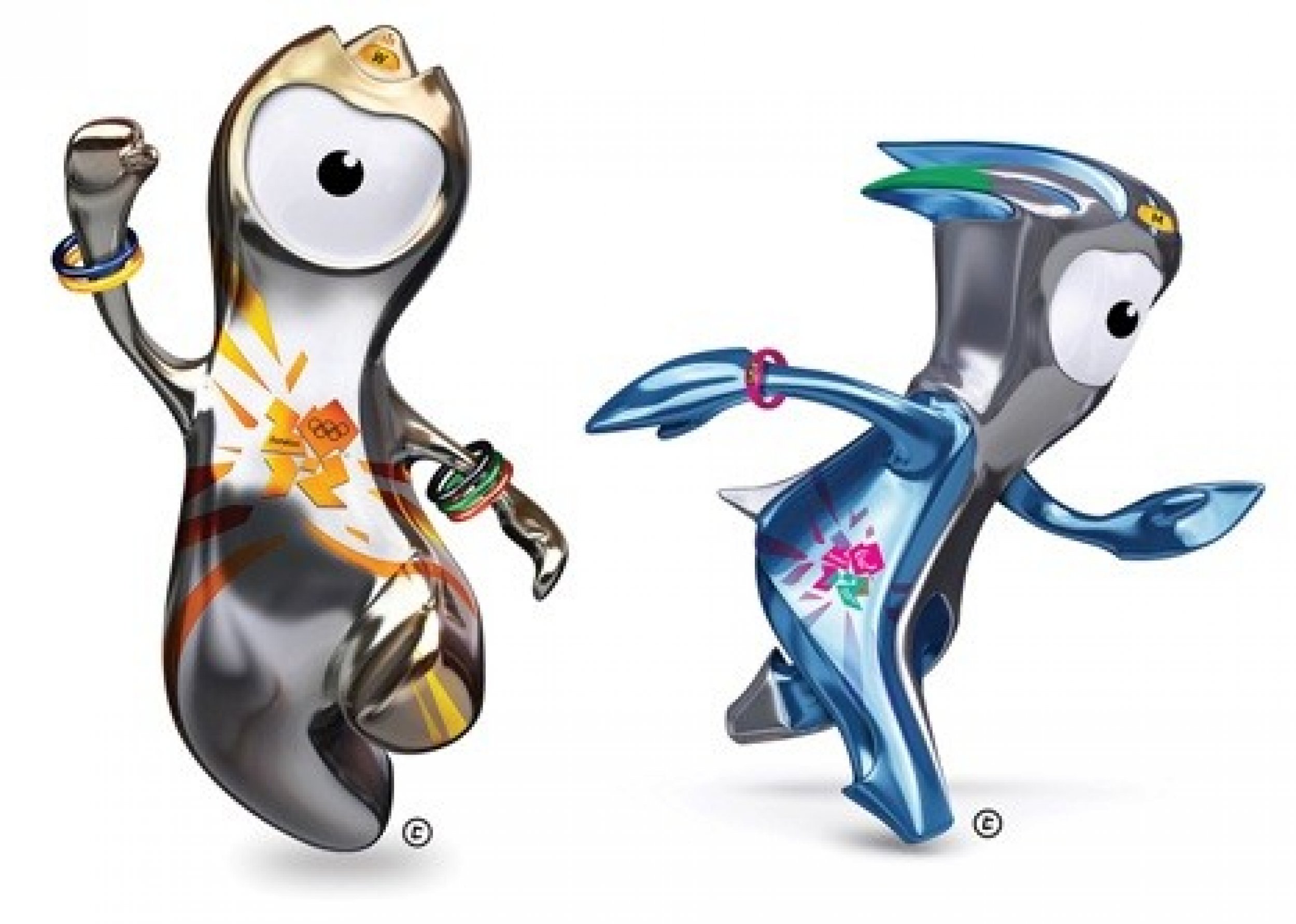 FOLLOW MORE IBT NEWS ON THE BELOW CHANNELS