Omicron Variant Is 'Dangerous' For Unvaccinated Former Biden Advisor Warns
Not getting vaccinated against COVID as the Omicron variant spreads across the U.S. is "dangerous," according to former White House advisor Andy Slavitt, who believes that the current vaccines are going to provide immunity against the new COVID strain.
Slavitt, who was previously a senior advisor on the Biden administration's coronavirus response team, told CNBC's "Squawk Box Asia," "What we know for sure is that it is a dangerous variant for people who have not been vaccinated.
"What we have to get to learn is whether or not Omicron — how it spreads in an environment where Delta is strong," he added.
The Omicron variant, which was first detected in South Africa, has been identified in at least 17 states in the U.S., with the first case reported in San Francisco on Wednesday.
Cases of the variant have been reported around the globe, including countries such as Germany, Japan, Russia, Spain, Italy, the U.K., Norway and Canada.
While the severity and transmissibility of the Omicron variant are still unknown, health experts have suggested that symptoms are mild, especially in those who are vaccinated.
Dr. Jerome Kim, the director general of the International Vaccine Institute, told CNBC's "Street Signs Asia" on Monday, "The presence of either vaccine or previous infection ... will mitigate any disease that occurs. We really can't tell if it's actually more severe if it were in a natural setting, or if it's now less severe because of the presence of pre-existing immune responses."
Drugmakers such as Pfizer and Moderna are testing their COIVD vaccines for effectiveness against the Omicron variant, previously saying that a reformulation of the shot would be ready as soon as early 2022.
But Slavitt believes the current vaccine will be effective as he told CNBC, "I think we have good reason to believe that the vaccines are effective, if not as effective, and that with boosters, they'll be quite effective. But pharma's also going back to the drawing board."
The Biden administration is urging unvaccinated Americans to get their COVID shot and those who are vaccinated to get their booster dose, saying it is the best line of defense against the Omicron variant.
In a poll from Morning Consult, 30% of unvaccinated adults said that with the identification of the Omicron variant, they are considering getting the COVID vaccine.
According to the Centers for Disease Control and Prevention, over 198.9 million Americans are fully vaccinated, accounting for 59.9% of the U.S. population. Over 46.2 million eligible adults have received their booster shots, the CDC said.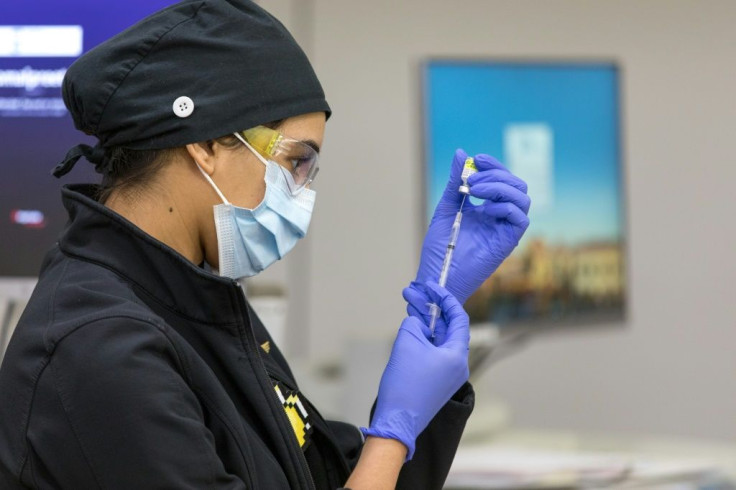 © Copyright IBTimes 2022. All rights reserved.
FOLLOW MORE IBT NEWS ON THE BELOW CHANNELS