Will Pfizer, Moderna Vaccines Be Developed To Fight The Omicron COVID Variant?
As the new Omicron variant was detected in South Africa, drugmakers Moderna (MRNA) and Pfizer (PFE) have given updates on if their COVID vaccines will be reformulated to fight against the new strain.
Moderna's Chief Medical Officer Dr. Paul Burton said on BBC's "Andrew Marr Show" on Sunday that a redeveloped COVID vaccine that would be effective against the Omicron variant could come as soon as early 2022.
"We should know about the ability of the current vaccine to provide protection in the next couple of weeks, but the remarkable thing about the MRNA vaccines, Moderna platform is that we can move very fast," he said.
While much is unknown about the new Omicron variant and whether or not the current vaccines are effective against the new strain, Burton added, "If we have to make a brand new vaccine I think that's going to be early 2022 before that's really going to be available in large quantities."
Pfizer also said it is staying on top of the idea of redeveloping its COVID vaccine to fight against the Omicron variant.
Pfizer told Fox News it is "remaining vigilant" and "constantly conducting surveillance efforts focused on monitoring for emerging variants that potentially escape protection from our vaccine."
The COVID vaccine maker continued by saying, "In the event that vaccine-escape variant emerges, Pfizer and BioNTech expect to be able to develop and produce a tailor-made vaccine against that variant in approximately 100 days, subject to regulatory approval."
Johnson & Johnson also told Fox News it was testing the effectiveness of its COVID vaccine against the Omicron variant, adding that it will "remain steadfast in the benefit the Johnson & Johnson COVID-19 vaccine will provide to millions around the world."
The World Health Organization has classified the Omicron strain as a "variant of concern," saying last week that, "It is not yet clear whether Omicron is more transmissible (e.g., more easily spread from person to person) compared to other variants, including Delta."
However, health officials have warned that mutations of the virus could cause increased antibody resistance and raised transmissibility, which could result in the waning effectiveness of the current COVID vaccines, CNBC reported.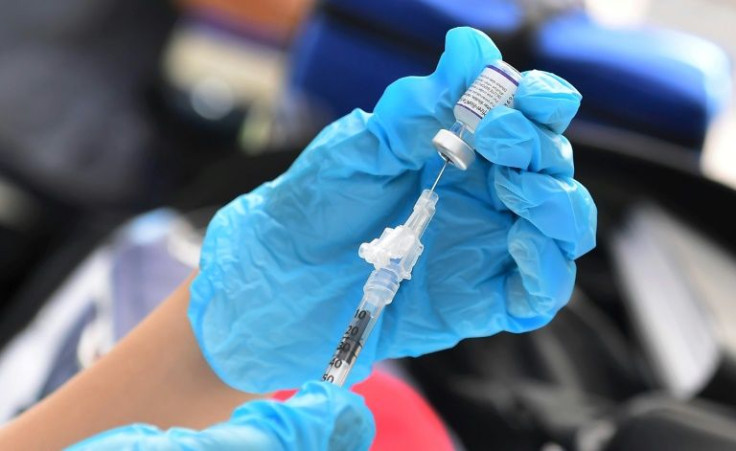 © Copyright IBTimes 2023. All rights reserved.
FOLLOW MORE IBT NEWS ON THE BELOW CHANNELS