What Is 'Crypto Rial'? Iran Starts Central Bank Digital Currency Trial Amid Social Unrest
KEY POINTS
Iran started the pre-test phase of Crypto Rial in mid-September
The pilot began on Sept. 22
Iran's Crypto Rial will not compete with other cryptocurrencies like Bitcoin
The Islamic Republic of Iran made headlines over the past few days because of widespread protests in various parts of the country. Despite this, the government pushed for the pilot of its central bank digital currency (CBDC), known as Crypto Rial.
The Central Bank of Iran (CBI) commenced the pilot for its CBDC Crypto Rial a few days ago. The digital currency has been designed in a way that is easy to track. Even if the data on the smartphones are hacked, Crypto Rial can be tracked," the Iranian Chamber of Commerce told a local media outlet.
The initiative started its pre-test phase in mid-September and at the time, it started the distribution of a limited number of Crypto Rial for testing, said Ali Salehabadi, managing director of Export Development Bank of Iran.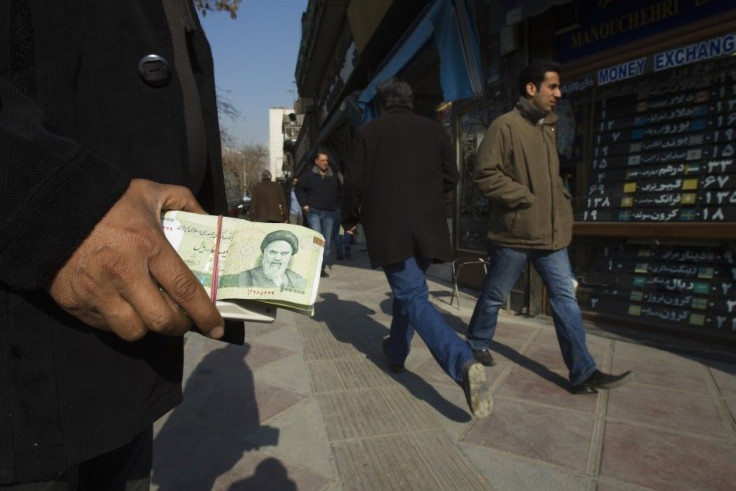 "At this phase, Bank Melli Iran and Bank Mellat have started distributing restricted amounts of Crypto Rial to some people...two shops have also started accepting the Crypto-Rial," the bank executive said.
The test phase will help the CBI identify issues in utilizing the new currency, Salehabadi noted.
The CBI, in a statement, mentioned that Crypto Rial was designed to transform banknotes into a programmable entity. Its major features include high security. Crypto Rial is planned to be Iran's new type of national currency, but it will be totally digital.
The CBI also clarified that Crypto Rial, while a digital currency, will not compete with other crypto assets like Bitcoin and Ethereum. Unlike global cryptocurrencies, CBDCs are not anonymous and centralized. They are governed by anti-money laundering laws.
The launch of Crypto Rial was initially set for November, as per CBI. The currency was aimed to "help improve financial inclusion and function as a powerful tool for the CBI to compete with other stablecoins globally."
The move from the financial sector of the Iranian government materialized despite the social unrest happening in various parts of the country following the death of 22-year-old Mahsa Amini while in police custody. The Iranian government shut down the internet in the country's capital Wednesday after demonstrations became widespread.
© Copyright IBTimes 2022. All rights reserved.
FOLLOW MORE IBT NEWS ON THE BELOW CHANNELS