What Is CTE? Frank Gifford, Junior Seau, Other NFL Players Suffered From Degenerative Brain Disease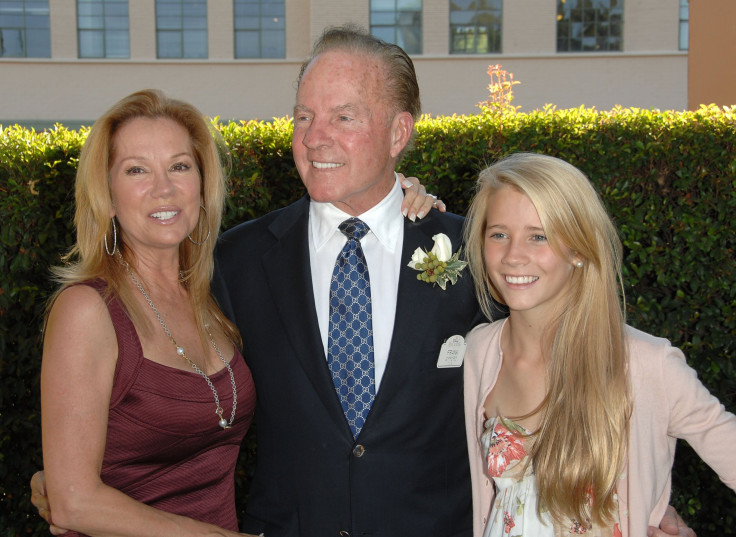 The family of late NFL star Frank Gifford announced Wednesday that the Hall of Famer, who died at age 84 in August, suffered from the degenerative brain disease chronic traumatic encephalopathy, commonly known as CTE. The disease has been linked to concussions and has been at the center of a controversy surrounding the dangers of football and, more specifically, playing in the NFL.
The Boston University CTE Center states that the condition is "a progressive degenerative disease of the brain found in athletes (and others) with a history of repetitive brain trauma, including symptomatic concussions as well as asymptomatic subconcussive hits to the head." Those who suffer from CTE often experience symptoms like memory loss, impaired judgment, troubles with impulse control, aggression, depression and dementia. A number of football players who have committed suicide were diagnosed with CTE after the fact, including former NFL players Andre Waters, Dave Duerson, Ray Easterling and Junior Seau, according to the Atlanta Journal-Constitution.
CTE can only be diagnosed posthumously, which complicates dealing with the disease. A number of former NFL players donated their brains to aid research. Eighty-seven of 91 former NFL players who donated their brains were found to have CTE, according to research from the U.S. Department of Veterans Affairs and Boston University in 2015, via CNN.
Those numbers don't necessarily mean 96 percent of all NFL players are at risk for CTE, however, because those who donated their brains had concerns about the disease during their lives. Even so, the numbers were seen as "remarkably consistent" with past research from the center that suggested a link between football and long-term brain disease, said Dr. Ann McKee, the brain bank facility director and chief of neuropathology at the VA Boston Healthcare System, according to PBS. The NFL and 5,000 former players who sued over past head injuries reached a $1 billion settlement in April.
"After losing our beloved husband and father, Frank Gifford, we as a family made the difficult decision to have his brain studied in hopes of contributing to the advancement of medical research concerning the link between football and traumatic brain injury," Gifford's family said in a statement. "We miss him every day, now more than ever, but find comfort in knowing that by disclosing his condition we might contribute positively to the ongoing conversation that needs to be had; that he might be an inspiration for others suffering with this disease that needs to be addressed in the present; and that we might be a small part of the solution to an urgent problem concerning anyone involved with football, at any level."
Gifford played 12 seasons in the NFL as a running back and flanker with the New York Giants, then went on to a career as a television sportscaster. He was married to television host Kathie Lee Gifford.
© Copyright IBTimes 2023. All rights reserved.