What Did Prisoner X Know? Israel's Mossad Was Scared Of Ben Zygier For A Reason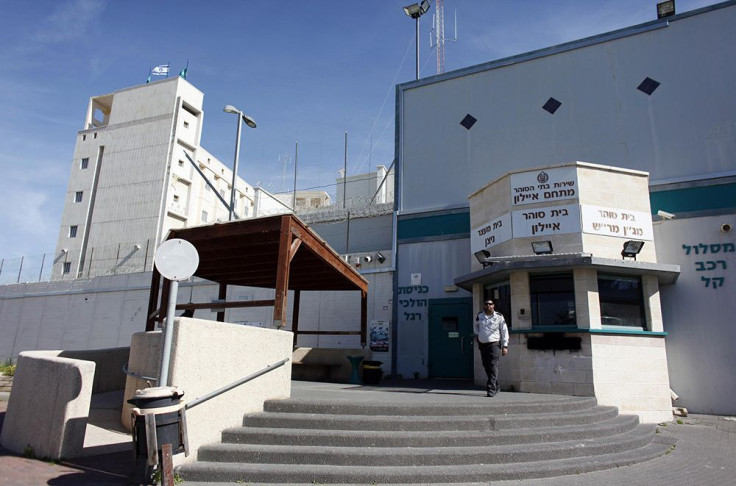 Prisoner X, recently identified as an Australian named Ben Zygier who emigrated to Israel around 2000 and changed his name to Ben Alon, knew something that the Mossad, Israel's intelligence agency, didn't want him spreading. We may never know exactly what, but speculation around two theories is buzzing: Zygier may have been about to become a double agent for the Australian government, or he may have been about to hand over information on a 2010 Israeli operation to assassinate a Hamas operative.
The 34-year-old father of two, who also went by the aliases Ben Allen and Ben Burrowes, was imprisoned in solitary confinement in 2010. Israeli outlet YNetNews first reported the existence of Prisoner X soon after his death that December, but the article was quickly taken down. Prisoner X's arrest and jailing in the maximum-security Ayalon prison were the object of a media blackout for two years. There's been no report that X was ever officially tried or convicted.
The investigation into X's death ended two months ago when a judge ruled that he had committed suicide in his highly secure, supposedly suicide-proof cell, after 10 months of confinement. The judge also ordered additional investigations into whether the prison guards were "derelict in their duty," Australian outlet ABC News said.
The fact that anyone or anything mentioning this case is immediately hushed up suggested that the concerned material and person is "very touchy and very immediate," Warren Reed, a former Australian spy, said to Australian outlet ABC, which has investigated the case in depth. Another clue as to how seriously Israeli authorities treated X's case: He was housed in a cell that had only one other occupant, the assassin of Israeli Prime Minister Yitzhak Rabin.
ABC learned that Zygier was one of three Australian Jews who "changed their names several times, taking out new passports for travel in the Middle East and Europe in their work for the Mossad." Just before being arrested, Zygier had applied for a work visa in Italy. ABC also reported that Zygier had previously set up a company for the Mossad in Europe selling electronics to Arab countries and Iran.
ABC reported that during one of his visits to his home in Australia, Zygier either contacted or was contacted by the Australian intelligence agency, the Australian Security Intelligence Organisation.
The New York Times revealed that at the time of his arrest, Zygier was already being investigated by Australia for spying for Israel and had used his Australian passport to travel to Iran, Syria and Lebanon in order to carry out Mossad operations. He had been working for the Mossad for a decade when the Israelis arrested him.
The Mossad discovered Zygier's contact with ASIO and may have been worried that he might become a double agent. There was "a major Mossad operation planned for Italy" that the Israeli intelligence service may have been concerned about. Other sources told ABC that Zygier may have told the ASIO "every aspect of his work with the Israelis."
Relations between Israel and Australia soured in early 2010 after the Mossad co-opted the identities of four dual Israeli-Australian citizens, among other dual citizens, to carry out the assassination in Dubai of Mahmoud al-Mabhouh, an arms trader for Hamas. Australia and England placed economic sanctions on Israel after al-Mabhouh's death.
On Thursday, the New York Times linked Zygier to that assassination and quoted Australian sources, who said that Zygier was arrested by Israeli authorities just before he was about to disclose to the Australian government information about the passports that were used in the operation.
The Sydney Morning Herald quoted an anonymous Australian official as saying, "Zygier may well have been about to blow the whistle, but he never got the chance."
Initial requests from ABC to the Australian government resulted in letters confirming that documents regarding Prisoner X existed, but the government said their disclosure would "have a substantial adverse impact on the proper and efficient conduct of ... consular operations."
Israel only acknowledged the case of Prisoner X last week, after ABC's investigative story on him.
Australian Foreign Minister Bob Carr is expected to launch his own investigation, ABC said.
Zygier hailed from suburban Melbourne and is buried in a Melbourne cemetery.
© Copyright IBTimes 2023. All rights reserved.