What Do Todd Akin And George Galloway Have In Common? Politicians With Odd Views On Rape [VIDEO]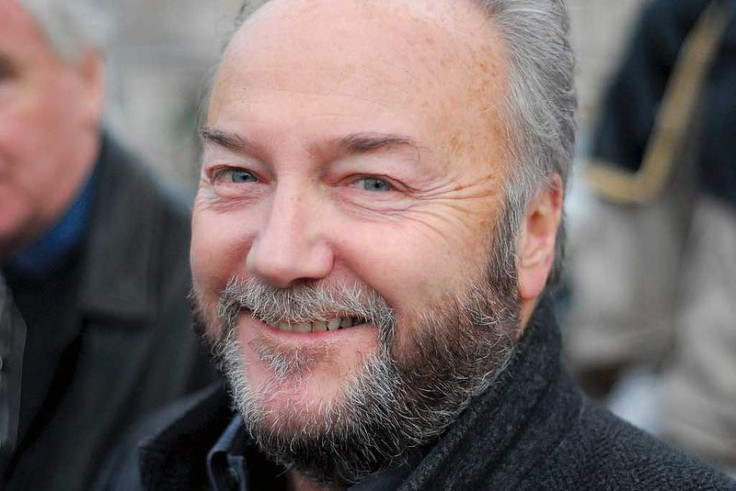 It turns out Missouri Rep. Todd Akin isn't the only politician who has some weird comments to make on a serious issue like rape.
Across the Atlantic, British politician George Galloway is currently facing criticisms for comments made this week on his "Good Night With George Galloway" show while discussing Wikileaks founder Julian Assange's extradition case and allegations of rape in Sweden.
Assange, who is still holed up in the Ecuadorean embassy in London, has denied the allegations saying he had consensual sex with his accusers.
Assange has been granted political asylum by Ecuador. However, the UK has made it clear that Assange must be extradited to Sweden and will not be given safe passage to the asylum country.
Galloway, a left-wing, antiwar politician known for his oustpoken and sometimes controversial views, argued on his program that Assange is the target of unproven allegations by the women, as he has never been charged for the crimes. Galloway, a journalist and author who often criticize both the U.S. and UK governments, said Assange's "only crime" was exposing the "malfeasance by states including our own and the United States of America on a truly gargantuan scale."
Not Asking For Sex Is 'Bad Manners'
Galloway claimed one of the women returned to her home with Assange, fed him and had consensual sex with him but allegedly woke up to find the Wikileaks founder having sex with her again.
"Something which can happen," Galloway said. "I mean not everybody needs to be asked prior to each insertion. Some people believe that when you go to bed with somebody, take off your clothes and have sex with them and then fall asleep you're already in the sex game with them.
"It might be really bad manners not to have tapped her on the shoulder and said 'do you mind if I do it again,'" Galloway continued. "It might be really sordid and bad sexual etiquette. But whatever else it is, it is not rape or you bankrupt the term of rape of all meaning."
Galloway's remarks have been called "offensive" and "deeply concerning" by rape charity Crisis.
Akin And 'Legitimate Rape'
With Republicans looking to regain control of the Senate, Congressman Akin's defeat of Democratic Sen. Claire McCaskill is a big deal.
However, the National Republican Senatorial Committee Chairman John Cornyn has reportedly told Akin on Monday that the GOP won't be spending a dime to help his election. This is because of controversial "legitimate rape" comments Akin, an anti-abortion candidate, made during an interview on Sunday. Akin explained his position on abortion saying it's "really rare" pregnancies happen in such cases.
"It seems to me first of all, from what I understand from doctors, that's really rare," Akin said. "If it's a legitimate rape, the female body has ways to try to shut that whole thing down."
Mitt Romney, the GOP presumptive presidential candidate, has since distanced himself from Akin and his comment.
Akin has since said he misspoke and doesn't have any intention of stepping down.
© Copyright IBTimes 2023. All rights reserved.