What Does Denali Mean? Mount McKinley's New Name Traditionally Defined As 'The High One'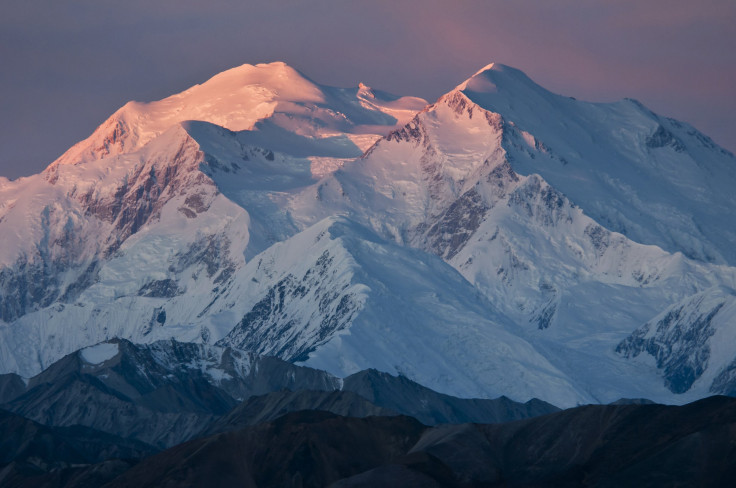 United States President Barack Obama was expected to announce Monday a name change for the highest mountain in North America. Alaska's Mount McKinley was due to become Denali, its traditional name, used by locals and indigenous people, according to a news release from the White House.
Mount McKinley, which stands 20,322 feet tall, was named by a prospector in 1896 upon hearing that William McKinley had been nominated for president. He won the election, but he was assassinated in 1901, six months into his second term, without ever seeing the peak or visiting Alaska, Newsminer reported. The name became official in 1917, though the national park and preserve around it was officially named Denali in 1980.
Denali means "the high one" in Koyukon, a subset of the Athabaskan language family. Sometimes thought to mean "the great one," it comes from a term linked to the words "high" and "tall," University of Alaska Fairbanks linguist James Kari wrote in a 2003 book, the Alaska Dispatch News reported. The location Denali also plays a role in the Athabascan tribe's creation myth.
That's why the White House said it was switching Mount McKinley's name. "With our own sense of reverence for this place, we are officially renaming the mountain Denali in recognition of the traditions of Alaska Natives and the strong support of the people of Alaska," Sally Jewell, secretary of the interior, told the Associated Press. Koyukon has about 300 native speakers, while the overall American Indian and Alaska Native population is thought to be about 1.9 million.
The decision immediately caused controversy, as politicians from Ohio -- where President McKinley was born -- called it a disrespectful overreach of the federal government. But Jewell told the Alaska Dispatch News she intended to remain firm.
"I think most of us have always called it Denali. I know that's true in the climbing community, and I suspect it has been true in Alaska for a very long time," she said. "So it'll just be great to formalize that with our friends at the U.S. Geological Survey and the Board of Geographic Names."
© Copyright IBTimes 2023. All rights reserved.