Obama Renames Mount McKinley, North America's Tallest Mountain, To Denali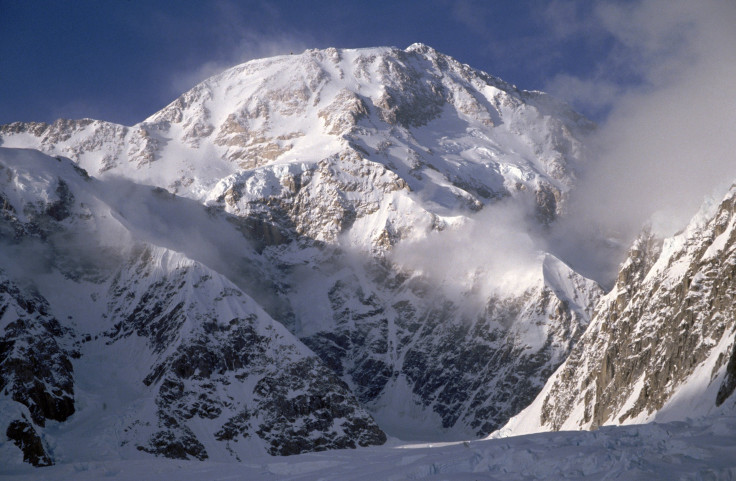 North America's tallest mountain peak is getting renamed. President Barack Obama on Sunday announced Mount McKinley will now be known as Denali, an Athabascan word meaning "the high one." The announcement was made during a three-day visit to the state, during which Obama became the first sitting president to travel north of the Arctic Circle.
The mountain, which plays a central role in the Athabascan creation story, informally has been known as Denali for years. "Alaska's Athabaskan people have lived in the interior for thousands of years, and recognizing the name Denali brings great respect to their culture and history in our great state," Lt. Gov. Byron Mallott said. "I thank President Obama and Secretary [of the Interior Sally] Jewell for taking up this issue, which Alaskans care so deeply about."
The mountain was formerly named after President William McKinley. The 25th president was an Ohio native who never visited Alaska. A prospector named the mountain after McKinley in 1896 after hearing he had won the Republican nomination. Renaming the mountain has been a point of contention between Ohio and Alaska.
"For decades, Alaskans have been urging the federal government to recognize Denali by its proper name. I am pleased that the White House and the Department of Interior have taken the necessary steps to finally make this important change," Gov. Bill Walker said. "Alaska's place names should reflect and respect the rich cultural history of our state, and officially recognizing the name Denali does just that."
Obama's visit to Alaska focuses on energy policy and climate change, a subject for which he recently received criticism after not mentioning it in a speech about Hurricane Katrina. Beyond climate change, the renaming of Mount McKinley is part of an effort to address concerns of local Alaskan tribes.
During his visit, the president announced a youth exchange program between urban and rural areas, aimed at teaching youth from both areas, including Alaskan Natives, about life in the Arctic. The president also announced $375,000 in funding for the Kuskokwim River Inter-Tribal Fish Commission and the Yukon River Inter-Tribal Fish Commission
© Copyright IBTimes 2023. All rights reserved.