What Is A Nail Bomb? Brussels Terror Attack Victims' Bodies Were Pelted With Sharp Shrapnel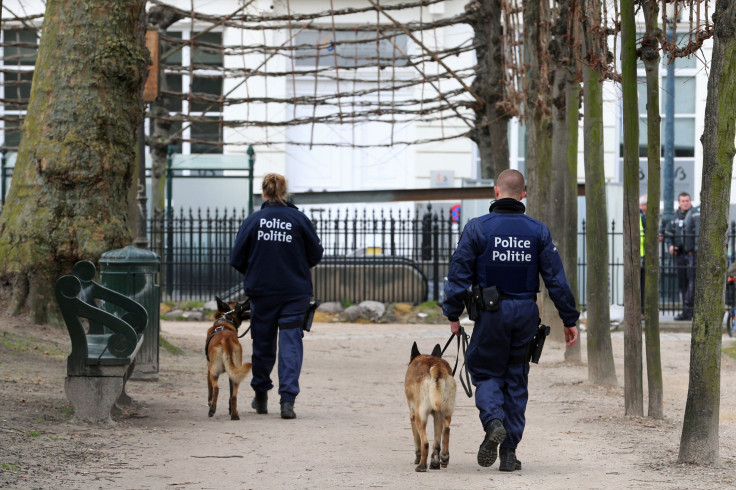 The assailants in a devastating terrorist attack in Brussels on Tuesday appear to have used nail bombs in the attack, according to reports. The separate attacks left at least 30 people dead and well over 100 wounded from explosions in the city's international airport and at a busy metro station. The terror suspects who launched the attacks were not immediately identified.
Officials said attackers in Belgium used nail bombs Tuesday to maximize pain and destruction. Marc Decramer, a spokesman for the University Hospital Gasthuisberg in Leuven, told reporters: "The bomb contained nails to create more victims. Some victims have nails in their bodies."
Explosive devices packed with nails increase the severity of the bombs' ability to wound targets. The nails act as additional shrapnel, leading to greater loss of life and injury in inhabited areas than an explosive alone. The crude weapons are commonly used by terrorists, especially suicide bombers.
Nail bombs were used in the similar April 2011 subway bombing in Minsk, Belarus, as well as the Boston Marathon bombing in April 2013. In the latter instance, nails were used in the pressure cooker bombs fashioned by brothers Dzhokhar and Tamerlan Tsarnaev.
Brussels metro stations were set to reopen Tuesday at 4 p.m. local time with about 500 soldiers guarding the metro system, according to a tweet by Jacqueline Galant, a Belgian transportation minister.
U.S. President Barack Obama made his first public comments on the Brussels terror attacks while delivering a speech in Cuba during his historic visit to the country. In his address, Obama called for world harmony in the wake of the tragedy.
"This is another reminder the world must unite," Obama said. "We must be together, regardless of nationality or race or faith, in fighting the scourge of terrorism."
© Copyright IBTimes 2022. All rights reserved.
FOLLOW MORE IBT NEWS ON THE BELOW CHANNELS