What Is A Polar Vortex? Deadly Winds Kill 6 In US Midwest
Some areas in the United States have declared a state of emergency as the ongoing polar vortex phenomenon continues to bring way below zero temperatures in some parts of the country, particularly the Midwest.
According to the National Weather Service in Chicago, the city could experience its coldest-ever air mass in years until Jan. 31, with wind chills hitting -30 to -55 below zero. The agency describes the phenomenon as a "life threatening extreme cold."
According to an update by CBS News, at least six people across the U.S. have already been confirmed dead due to the weather and over 2,500 flights have been delayed and 1,360 canceled. Chicago, Wisconsin and Michigan governors have already announced states of emergency. Even the United States Postal Service has already announced a suspension of operations effective Jan. 30 in parts of Indiana, Illinois, Iowa, Minnesota, Michigan, Wisconsin, Nebraka, the Dakotas and Pennsylvania. Some areas in Minnesota have also reported a blackout due to equipment failures at Xcel Energy's facility.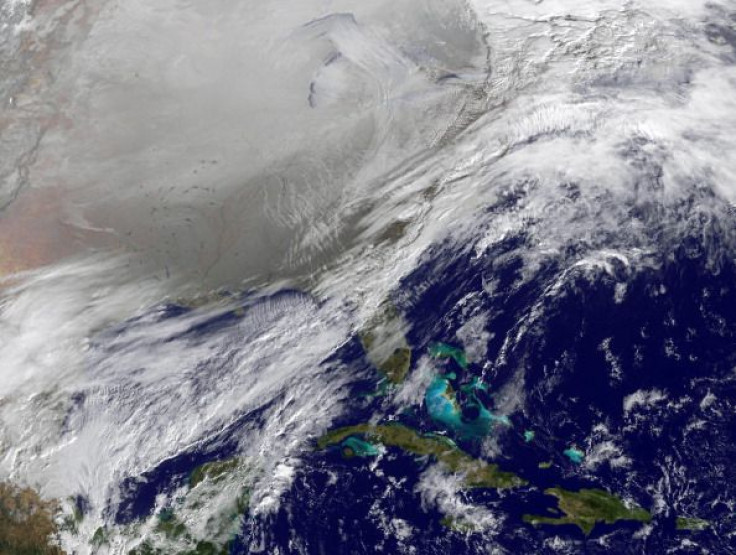 What is happening? Scientists call this phenomenon a polar vortex, which comes out when the cold air that circulates the North and South poles move downward. This vortex is not new. In fact, it has always been at the Arctic circle since time immemorial. However, changes in the atmospheric environment have destabilized, thus forcing it to dive into the regions.
Accuweather warned that people and animals should protect themselves from the risks of frostbite and hypothermia as the month ends. In addition to these potentially fatal concerns, households should also be prepared to bear the high cost of heating, as well as pipe damages, inaccessible roads and school and business closures. Some Midwest areas are likely to experience below zero temperatures for as long as three days.
In Chicago, for instance, the temperature is expected to drop to -22 below zero by Thursday morning. This is significant because the coldest below-zero reading the city has had was on Jan. 6, 2014, when it experienced -2. So far, the local government and some private groups have set up warming shelters and buses to give the homeless a safe space until this extreme chill is over. People are advised to bundle up or, better yet, just stay indoors as frostbite could happen in five minutes to mere seconds, depending on how cold it gets.
© Copyright IBTimes 2023. All rights reserved.
FOLLOW MORE IBT NEWS ON THE BELOW CHANNELS