What Is Sabbath? 78 Percent Of Jewish Israelis Want Businesses Open On Shabbat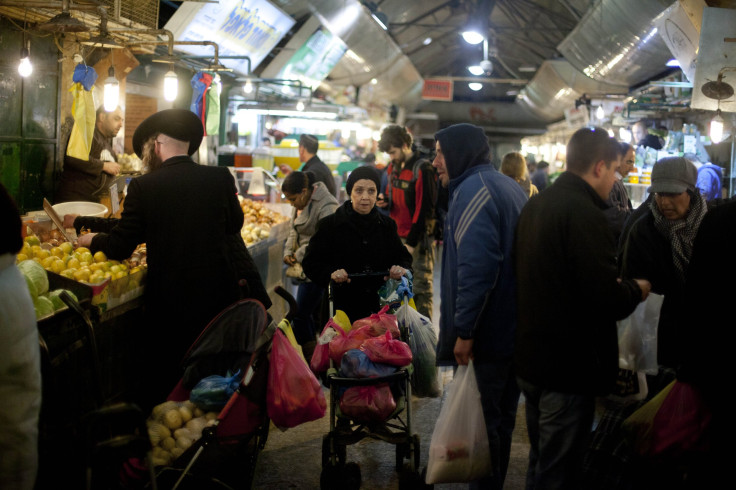 A majority of Israel's Jewish population were in support of allowing stores to open on Shabbat, according to a survey released Thursday. Conducted by the trans-denominational NGO Hiddush: For Religious Freedom and Equality, the poll indicated that 78 percent of Jewish Israelis supported a bylaw allowing Tel Aviv convenience stores to remain open on the Sabbath.
The city council in Israel's second largest city passed a bylaw in 2014 allowing 164 grocery stores to open from sundown Friday to sundown Saturday, the seventh day and traditionally the day of rest on the Hebrew calendar. However, the law has yet to be fully rubber-stamped, with no interior minister yet giving their approval. Last year, one interior minister attempted to impose a complete shutdown on businesses opening on Shabbat.
Israel's High Court has requested the government clarify its policy on the issue by Monday, before it hears a petition from small business owners in Tel Aviv. It is believed that the government, led by Prime Minister Benjamin Netanyahu, has come under pressure from the ultraorthodox factions in his coalition.
But the new survey indicated that it was only the ultra-orthodox population that wanted businesses to be closed on the Sabbath. In the findings, 98 percent of secular Jewish respondents and 86 percent of traditional Jews supported the current Tel Aviv bylaw.
"[The survey] clearly shows that the Jewish public supports changing the existing restrictions and prohibitions on Shabbat, and prefers that this issue be left to the discretion of local authorities, rather than the national government," said Hiddush president Rabbi Uri Regev, told the Jerusalem Post. "In this matter, as in many other matters of religion and state, the government and the coalition claim to represent the people's preferences, but are actually acting directly against the public They are only concerned with one thing: gaining the ultra-orthodox political parties' votes, thereby giving in to their extortion."
While 93 percent of Tel Aviv was Jewish, it was the secular stronghold of Israel and often a venue of conflict between secular and conservative Jews. On Friday nights, rather than observing the traditional elements of the Sabbath, Tel Aviv gets transformed into a hotbed of nightlife.
The tradition of Shabbat came from the Book of Genesis and the teaching that God created the world in six days and rested on the seventh. It was also featured in the 10 Commandments.
For observers, candles should be lit ahead of sunset on Friday before prayers get said over wine at sunset. A number of activities were prohibited on the Sabbath. But while it was traditionally interpreted as work being forbidden, the Hebrew term "Melakha" has not translated directly. Instead, it referred more strictly to creative work, with 39 specific activities, including planting, plowing and kneading, listed.
© Copyright IBTimes 2023. All rights reserved.
FOLLOW MORE IBT NEWS ON THE BELOW CHANNELS