What Is Samsung City? Galaxy S9 Maker Details New Connectivity Approach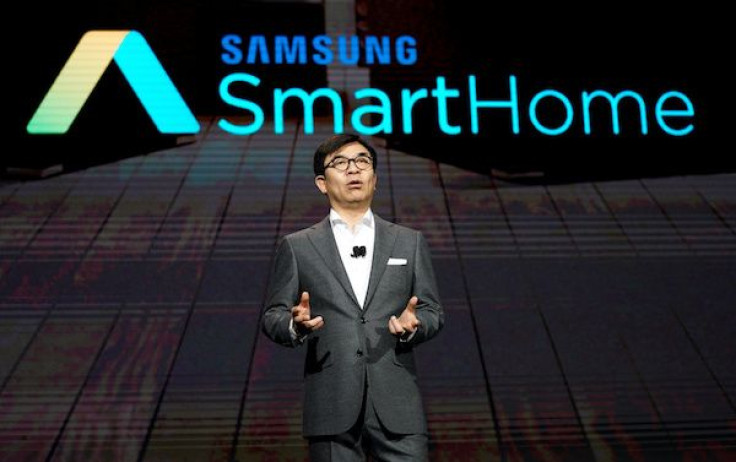 Samsung has a new connectivity approach that ensures a unified and intelligent IoT experience. The South Korean tech giant even set up what it calls as "Samsung City" at its CES booth this week just to showcase to attendees what its new connectivity solution means for its wide range of devices.
In a press release, Samsung explained that its Samsung City exhibit is not just its way of flaunting the technologies it is capable of making. Instead, it should serve as a glimpse of the services and devices that will be heading to consumers this 2018. The company even noted that the innovations and demos it presented at Samsung City were designed with the ultimate goal of enhancing the way of living of its consumers.
Samsung City spans 12 different zones at Samsung's CES booth. Each area strategically shows what the future holds for consumers who will be using Samsung's upcoming products in their homes and businesses. Basically, Samsung City depicts how easy and interesting consumers' lives will be in the years to come thanks to the new connectivity approach that Samsung is implementing across its many products.
Samsung has a vision of making home life more intelligent through its mobile devices and appliances. The smartphone maker pointed out that its ideal kind of connectivity is apparently available to consumers at the present time. When homeowners have continuous access to content all throughout the house, they are already living Samsung's vision for an intelligent home.
With premium devices like the Galaxy Note 8 and Samsung's QLED TV, consumers can watch live video streams, shows and movies without being locked to just one device. They can watch content on their smartphone and pick it up on their TV and vice versa. In a similar fashion, users can enjoy listening to music from their mobile device or channel it to their connected TV or speaker.
Though these connected technologies are already available at everyone's disposal, Samsung still wants to do more by implementing its new connectivity approach to its products that are typically used and found at home. Apple's biggest rival intends to do this by incorporating Bixby to its wide range of devices. This way, users can just tell the intelligent assistant which device in the house they want to use to view the content they like. For instance, they may tell Bixby to pick up the show they were watching in the living room earlier and play it in the bedroom.
Samsung also has a new vision for the workplace — one that lets users take advantage of its AI and IoT innovation in more ways than one. At Samsung City, CES attendees get a taste of what it feels like to have wireless synchronization among laptops, smartphones and just about any Samsung device that's typically used in the office.
In showing what its ideal business setting looks like, Samsung put the spotlight on its newly developed signage solution called Samsung Flip. According to the tech giant, consumers will find it easy to have the ideas they encoded to the Samsung Notebook 9 Pen (a new product that's a cross between a Note device and a laptop) or the Galaxy Note 8 displayed immediately on the Samsung Flip for brainstorming. The seamless sharing of data is what it aspires to offer to the workplace, so its consumers could easily collaborate and get creative together.
"As one of the largest connected device companies in the world, Samsung is well-placed to deliver the level of intelligence that will make life easier for users. The great thing is that this harmonized life for consumers will soon be a reality," Samsung said.
© Copyright IBTimes 2023. All rights reserved.
FOLLOW MORE IBT NEWS ON THE BELOW CHANNELS