What's Next For Julian Assange? Wikileaks Founder Escapes Eviction Order As Guillermo Lasso Fails To Win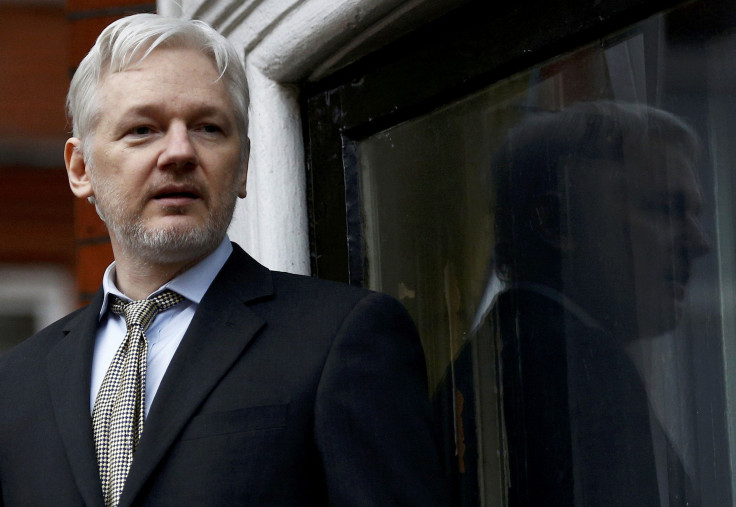 Julian Assange will remain in Ecuador as politician Guillermo Lasso, who vowed to kick the Wikileaks founder out of the country on condition of his victory in the presidential election, failed to win against the current leftist government. Late Sunday, Assange took to his Twitter account to "cordially invite" Lasso to leave Ecuador within 30 days.
Assange has been living in the Ecuador embassy for nearly five years, protected by Ecuador's current leftist government from extradition to Sweden over rape allegations. After preliminary results in the second round of Ecuador's presidential election were out Sunday, Assange took aim at Lasso for slamming the 45-year-old, saying that the embassy "isn't a hotel" and that Ecuador is not in a position to finance the Australian's stay.
In February, Lasso said in an interview with the Guardian that in case he wins the presidential election he would "cordially ask" Assange to leave the Ecuadorian Embassy in London within 30 days. Assange, who has denied rape allegations against him, has been living in the embassy since 2012 for fear of being extradited to Sweden.
Read: Julian Assange Coming To The US?
"Ecuador had no business spending a single cent protecting someone who definitely leaked confidential information," Lasso also told Reuters in an interview in February.
In a recent interview, Lasso told the Miami Herald: "We will ask Mr. Assange, very politely, to leave our embassy, in absolute compliance with international conventions and protocols, ... we vow to take all the steps necessary so that another embassy will take him in and protect his rights."
There was some relief Sunday when polls showed chances of the current leftist government remaining in power, with vice-president Lenín Moreno having a steady lead.
However, Assange's time in the embassy could soon be over as Ecuador's top diplomat expressed his frustration over the "human cost" of housing Assange in an embassy that has been under constant surveillance by British police.
Assange has also vowed to accept extradition to the U.S. if his rights are "protected," when Chelsea Manning's commuted sentence ends in May.
Most recently, Assange's WikiLeaks was accused of helping Russia influence the 2016 election by releasing hacked emails from Democratic officials.
© Copyright IBTimes 2022. All rights reserved.
FOLLOW MORE IBT NEWS ON THE BELOW CHANNELS