When Does Hajj 2016 Begin? Annual Pilgrimage To Mecca Is A Pillar Of Islam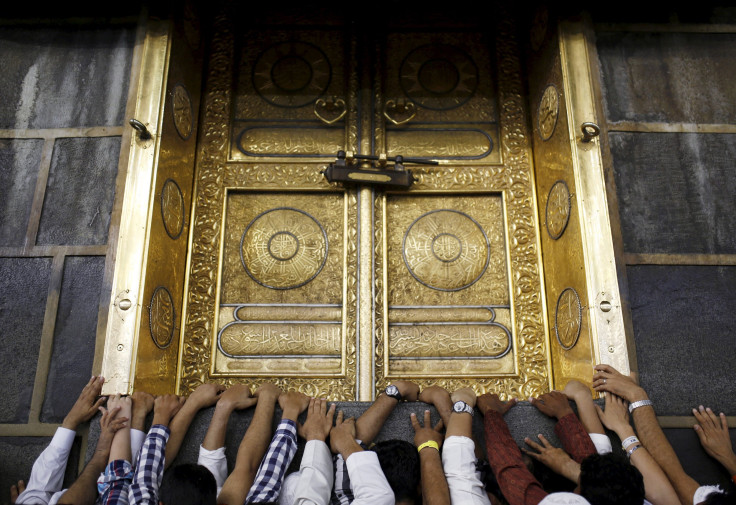 The annual Hajj pilgrimage to the Saudi Arabian city of Mecca, a tradition for millions of Muslims across the globe, is slated to start Saturday, according to Al Jazeera.
It's a five-day pilgrimage and is one of the world's largest gatherings. Some 3.7 million people participate every year. Muslims celebrate the Eid al-Adha, the holiest festival in Islam, starting on the third day of Hajj. The dates of the tradition are based on the moon, and the schedule was made official by authorities in Saudi Arabia Thursday "based on the sighting of the moon," according to Al Jazeera.
The Hajj pilgrimage is a pillar of Islam, meant to bring Muslims closer to God, and re-enacts the "farewell pilgrimage" of the Prophet Muhammad in 632.
There has been a bit of controversy around the planned 2016 pilgrimage. Iran's president has called for the rest of the Muslim world to "punish" Saudi Arabia following a crushing stampede that killed more than 2,400 people last year, according to the Associated Press. Iranians are barred from participating in this year's Hajj pilgrimage, which is required to be done at least once by every able-bodied Muslim.
"The government of Saudi Arabia must be held accountable for this incident," President Hassan Rouhani told a weekly Cabinet meeting, according to the AP. "Unfortunately, this government has even refrained from a verbal apology to Muslims and Muslim countries."
Iran's supreme leader, Ayatollah Ali Khamenei, meanwhile has said Saudi Arabia "murdered" pilgrims by not rescuing the injured. More than 400 of the pilgrims who died were Iranian.
"If they are claiming that they are not guilty in the incident, they should let an Islamic-international fact-finding delegation review and probe the case closely," Khamenei said. Saudia Arabia has not budged from figures that claim far lower death tallies than most others believe.
Saudi Arabia's grand mufti responded by saying Iranians were "not Muslim."
© Copyright IBTimes 2023. All rights reserved.
FOLLOW MORE IBT NEWS ON THE BELOW CHANNELS