When Will Galaxy Tab 10.1 Release in US?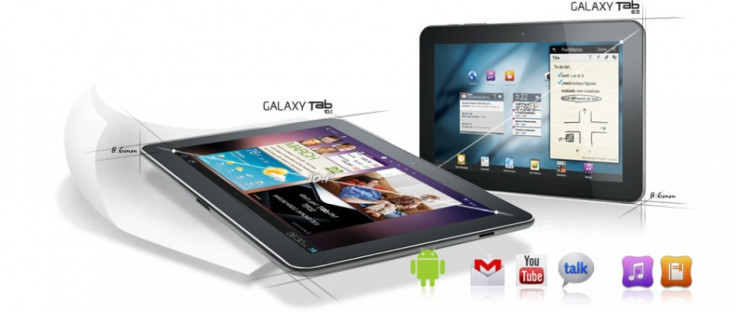 South Korean Electronic company's latest tablet computer, the Galaxy Tab 10.1 will be release in United States on June 8, 2011.
Samsung has announced two new Galaxy Tabs at the CTIA event a couple months ago. One Tab will come with a 10.1-inch screen, while another one will come with an 8.9-inch screen.
It will be the thinnest tablet in the market. It is 8.6mm (10.9mm previous model) thin which is thinner than its main competitor, the iPad 2 (8.8mm). Specs of the Samsung Galaxy Tab 10.1. include a 1GHz Dual-Core processor, Android 3.0 Honeycomb, a 3MP camera for pictures and video, 2MP front-facing camera for Google Talk video chat, a 1280x800 resolution touchscreen, Wi-Fi, Bluetooth, and battery life of up to 10 hours.
Samsung is running a contest to create a video about the Galaxy Tab for a chance to win a $7,000 Grand Prize.
Prospective buyers can sign up at Samsung's Galaxy Tab 10.1 page for information on how to get their own Tab.
© Copyright IBTimes 2023. All rights reserved.