When Will Guantanamo Bay Close? President Obama Working On Relocating All Detainees Out Of Cuba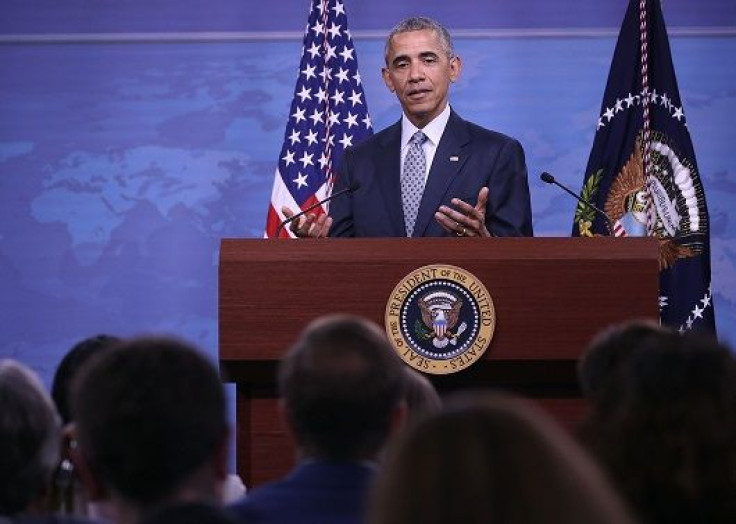 The controversial detention center known as Guantanamo Bay may be closing down by early 2017. Earlier this year, President Barack Obama spoke about his plan to shut prison before he leaves office and it looks like he is doing his best to keep his word. On Monday, the president's administration transferred more than a dozen Guantanamo detainees to the Middle East as an effort to close the facility.
This marks the single-largest transfer of detainees during Obama's entire presidency. The inmates, 12 from Yemen and three from Afghanistan, were transferred to the United Arab Emirates, an American ally that agreed to receive the inmates. The move comes a year after the president's administration has been working on trying to get the U.A.E. to accept transfers.
Following the Monday transfer, 61 detainees are now all that remains at Guantanamo Bay. The Cuban prison initially opened following 9/11 and acted as a detention for terrorist suspects. However, since its opening, the prison has become infamous with many allegations such as torturing prisoners during George W. Bush's presidency.
After taking office in 2009, Obama vowed to close down the prison but has been met with resistance from congress which has made his goal difficult to accomplish. Another obstacle that Obama's administration is facing is abiding by the congressional restrictions. Guantanamo Bay detainees are not allowed to be transferred to U.S. prisons, now officials must scramble to find overseas facilities willing to accept them.
Gulf News reported that once transferred overseas, inmates are usually freed and subject to supervision and participation in rehabilitation programs. Despite the congressional restrictions, Obama wants to send the most dangerous detainees to be incarcerated in the United States.
It's not very likely that the prisoners will stay in the U.S. if Guantanamo Bay closes but only time will tell. President Obama will officially leave the White House office on Jan 20, 2017.
© Copyright IBTimes 2023. All rights reserved.